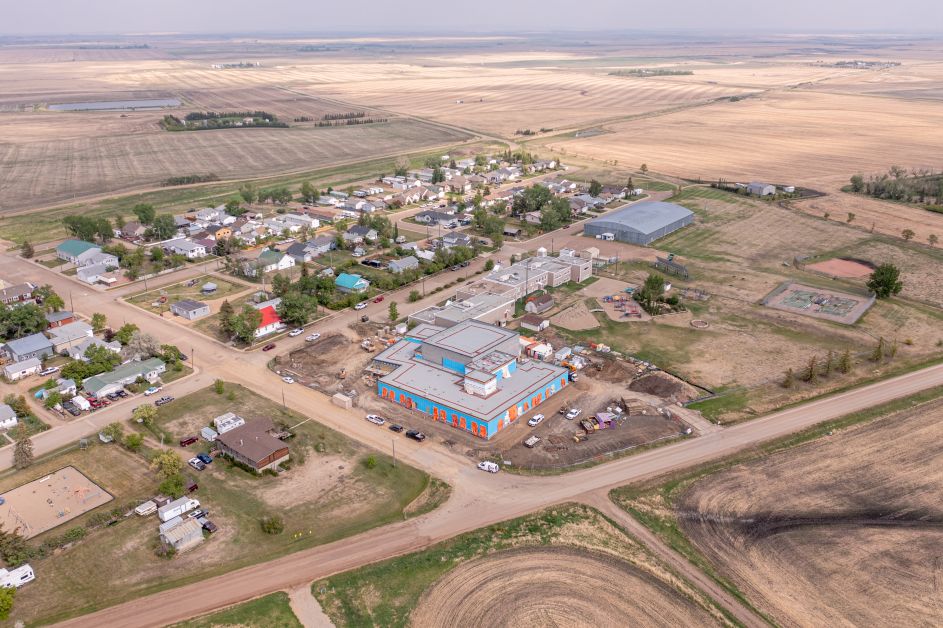 Students at Morrin School will have more than just a new school year to look forward to when they return to school in September, with the new Morrin School expected to be completed and staff and students moving into the new facility before the end of 2023.
Along with having a new school, students will also have some new teachers joining the faculty in the 2023-2024 school year.
"We will be opening our brand new school in November, and all the staff and students can't wait," Principal Don Yavis tells the Mail.
He expects enrollment at the K-12 school will increase slightly this year, noting enrollment is not limited to just those living in the Morrin community.
Along with slightly higher enrollment numbers, there will also be two new teachers joining the school's staff.
Shelby Job, who is a recent University of Lethbridge graduate, will be teaching Grade 5 and 6. She will be joined by Nicholas Patras, a recent graduate from Mount Royal University in Calgary, who will be teaching Industrial Arts at the junior and senior high level.
Along with regular academic courses, students in junior and senior high have some fun elective courses to choose from, such as 3D printing and robotics. Students in Grades 7 to 11 also have the opportunity to take part in the school's hockey program, which has been running for the last five years, and offers ice time for students to develop their hockey skills; this program is open to all students, regardless of their skill level.
"Morrin School and Prairie Land School Division focus on four pillars of education," explains Mr. Yavis. "Teaching and learning, school culture, health and wellness, and community engagement. All decisions made at the administration level focus on what is best for our students."
Mr. Yavis shares that the school provides students with a pancake breakfast in September as a way to welcome them back to school, as well as a full Christmas turkey dinner in December, and a special luncheon in June for the graduating class. Students are also offered a daily breakfast program, and a hot lunch program every second week.