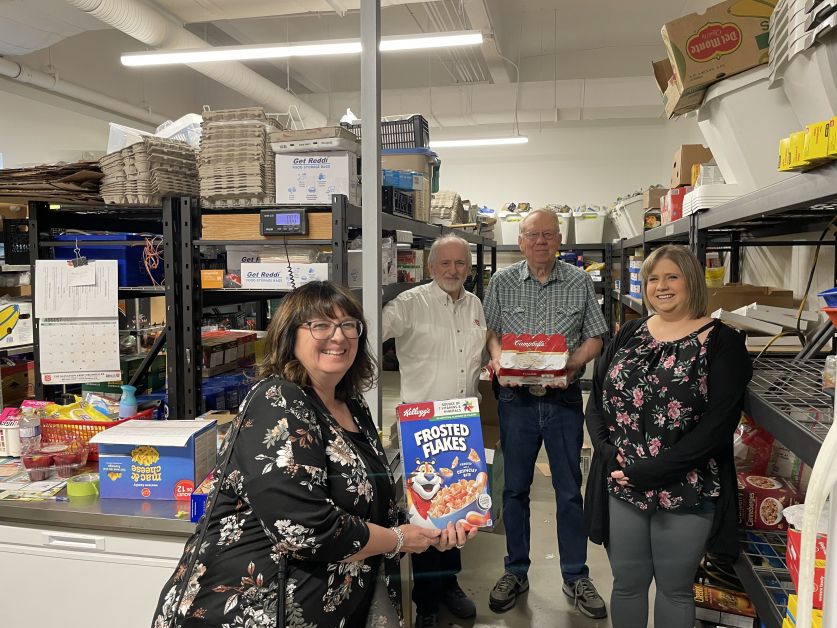 The Salvation Army, Freson Bros. and Hi-Way 9 Express are teaming up once again to Stuff the Bus and help replenish the shelves of the food bank.
This tradition, spanning over a decade, has helped bring much-needed food to The Salvation Army Food Bank at a critical time, as families are preparing for back to school.
"What it does for us at this time of year, it makes a significant contribution to our non-perishables," explains Major Robert Burrell of The Salvation Army. "At this time of year, people around the community bring produce and fresh products, and it is really coming in good. It is the canned goods and the non-perishables that sustain us through the fall and winter period. This drive makes a huge difference for us."
Stuff the Bus is this Thursday, August 31 from 10 a.m. to 3 p.m. at the Freson Bros. parking lot. They will be having a barbecue on site, with the proceeds going towards the local food bank.
They are hoping to fill a school bus with non-perishable food items. With back to school many items are needed such as peanut butter, cereal, oatmeal and pancakes. Other items such as items found in bagged lunches are in need. These include juice boxes, granola bars, cookies, canned fruit and pudding packs.
"Those items help us in a great, great way. Not only help us but the people we are giving it to, that is the important thing," said Burrell.
He says any donation is appreciated because there is a need for all items.
"It is right across the board. I was looking at the shelves yesterday and we need pretty much anything we can get."
He adds that the demand for the Food Bank continues to grow, as prices for everything is increasing.
"The cost of grocery bills and everything else continues to grow. People are making choices they shouldn't have to make. They have to feed their families, and we can help to step-up to the plate and help during these difficult inflationary times," he said.
For more information, contact Shannon Wade at Hi-Way 9 Express at 403-820-0897 or The Salvation Army at 403-823-2215.