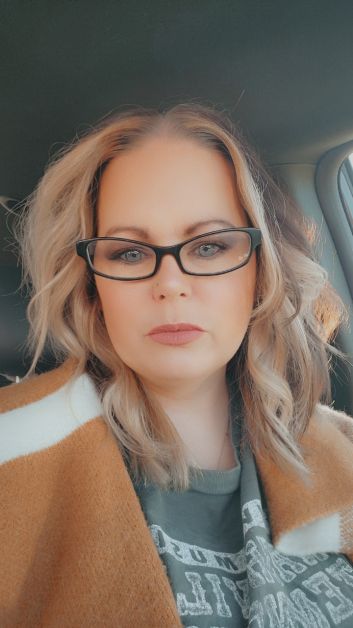 A Delia woman has realized a dream goal and has written a book, a romance novel set within the gritty backdrop of the Russian Mafia.
Writing under the name SJ Magnolia, Sarah Assman has self-published The Fall of Baba Yaga.
"It is very gritty, I did a lot of research on it. It is very authentic to what the Russian mob would be involved in. It is set in Las Vegas," said Assman. "It is not the typical romance where girl meets guy and falls in love, and it's all sunshine and rainbows. It is a lot harder and grittier."
She undertook this project when she faced health issues. In 2020 just before the world was faced with a pandemic she faced a daunting health diagnosis.
"I used to write poetry in high school and writing was always an escape for me creatively," she said. "I was diagnosed with lupus and inflammatory arthritis in 2020. When you get such a big diagnosis, everything in your life has to completely change. I realized that a lot of dreams and goals I had put off because I wanted to be present while raising my kids. I always assumed I had all of this extra time to do all these things. With everything I put on the back burner, I thought why not now?"
She started ticking off the goals she wished to accomplish, including learning how to hike and she hiked a mountain. Another goal was to write a book.
"Instead of spiralling down I thought why not now?"
The book took about two years to complete, and now that it is finished she has self-published the book.
"I wanted to send it out originally to see if it would be picked up, but ultimately I wanted full creative rights to my story. I didn't want someone to come in to change it," she said.
"I wanted my story to be very much what it is, a romance to be a choice, not a need."
"Romances follow along the same lines. Everything is just she'll change to be with him or she falls in love and gives up everything to chase after him with this idealistic love. I didn't want that. I wanted it to be more realistic, and messy and needed to be a choice, not just a foregone conclusion."
She has just published the book and has arranged her first signing at a winery in Calgary at the end of April.
She and her husband have lived in Delia for about a decade where she has been raising her children. With her first book out she has plans for more writing. She says book two of what she coined the Bratva Assassin Duo is slated to be complete this fall. She also wants to do some more personal writing about her life.
The Fall of Baba Yaga is available through the author at author_s.j_magnolia on Instagram or SJ Magnolia on Facebook. It is also available on Amazon.