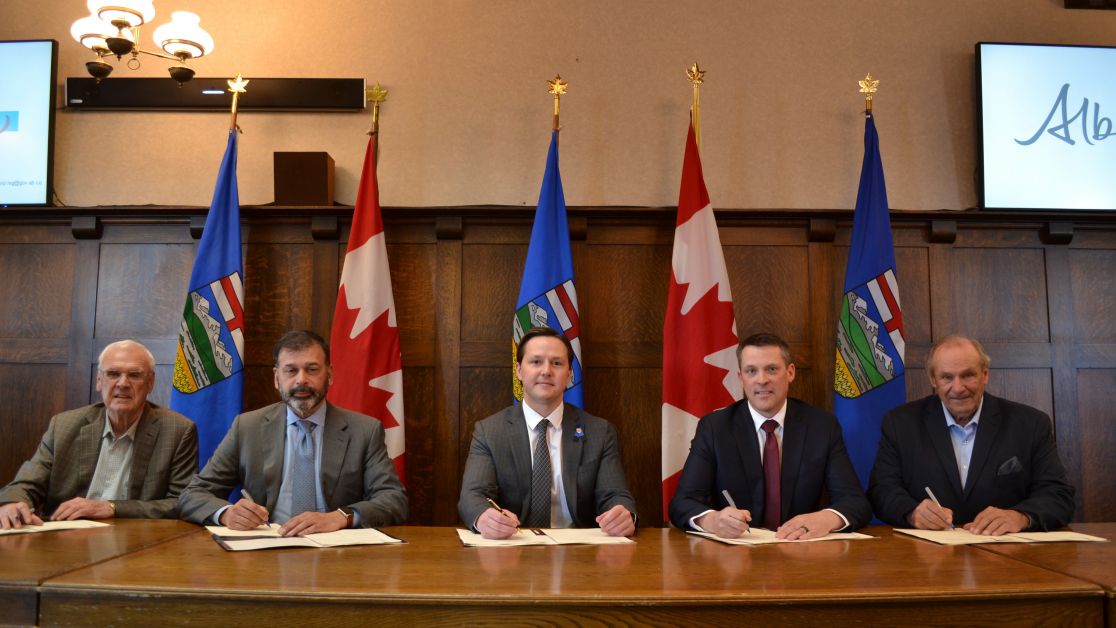 The government of Alberta has signed a Memorandum of Understanding with Special Areas and Oyen Development Corporation, Oyen Regional Rail Company, and Canada Infrastructure Bank to support their assessment of whether the rail line between Oyen and Lyalta should be restored.
Shortline rail is widely used in western Canada to enhance access to Class 1 rail lines, providing a rail option for shippers. Shortline railways expand access to export markets for agricultural products and other goods, helping to improve the competitiveness of Alberta businesses in supplying goods to other markets.
"This proposed rail development will unlock the economic potential of all communities in the region," stated Minister of Agriculture and Irrigation, and Drumheller-Stettler MLA Nate Horner in a press release. "The goal of restoring shortline rail in Oyen is to provide access to critical export markets for Alberta products, including agricultural and agri-food products, fertilizer, and energy products."
This initiative supports the Economic Development in Rural Alberta Plan.
The five-year plan's strategic directions and corresponding initiatives and actions support rural capacity building in the key areas of entrepreneurship, skills development, small business supports, marketing rural and Indigenous communities, promoting tourism, and rural economic development interconnectivity at the regional level.
Alberta's government will work and proactively partner with Indigenous communities to plan economic corridors for the economic benefit of all.