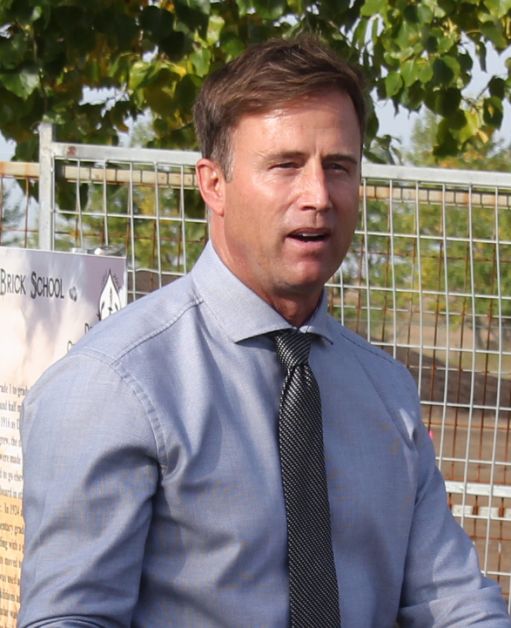 Cam McKeage, superintendent of Prairie Land Public School Divison, has been named a Life Member/Hall of Fame inductee to Football Alberta.
The awards will be formally presented at halftime during the annual Senior Bowl High School All-Star Game in Lacombe on Monday, May 22, 2023. The Life Membership/ Hall of Fame Awards are based on long-time excellent service to the game in Alberta.
McKeage's dedication to football at JC Charyk School and the community of Hanna has been ongoing for almost three decades. According to a bio outlining the award in 1995 as a young teacher in Hanna at J.C. Charyk High School, McKeage went to his administration about starting a football team in their school. 28 years later that young teacher has grown into a member of the school administration in Hanna but also has been the only head coach the Hanna Hawks have ever known.
During his tenure, the team started out as a 12-a-side team and within two years, Cam had the Hawks in Provincials and by 1999 they made the Provincial Final at the Tier IV level. In 2012, with smaller enrollments, Cam shifted the team to the 6-a-side level and has had competitive teams ever since including winning the Provincial Title at that level in both 2018 and 2019 and finishing as finalists in 2021 and 2022.
With some help from the pandemic, the Hawks were undefeated for over 1000 days between August 2018 and November 2021.
Cam's efforts have also been fruitful off-field as Hanna now sports an artificial turf stadium complete with 6-a-side markings. A leader in the game for decades, Cam McKeage is an excellent addition to the Football Alberta Hall of Fame.