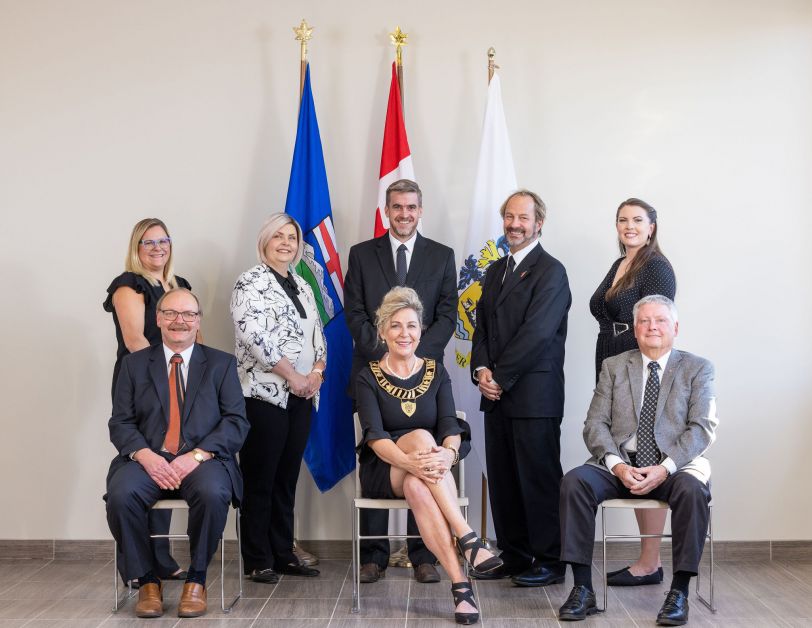 The Alberta government will be helping to support additional construction of berms in the Town of Drumheller, as it announced on Tuesday, February 28 it would provide an additional $27.3 million to the Town; this is on top of the original commitment of $20 million from the province for land buyouts and acquisitions.
This funding announcement was part of the 2023 provincial budget of some $24.5 billion announced by Alberta Minister of Finance Travis Toews, and includes increased funding for education and health. The budget also anticipates a $10 billion surplus.
"Mayor (Heather) Colberg is a great advocate for the Town," Minister of Agriculture and Irrigation and Drumheller-Stettler MLA Nate Horner tells the Mail. "It's great news (the funding announcement), and I'm pleased (Mayor Colberg's) advocacy paid off."
In May 2022, Mayor Colberg and Drumheller Chief Administrative Officer (CAO) Darryl Drohomerski lobbied the provincial government for additional funding due to escalating costs on several projects, including the Drumheller Municipal Airport lighting project and flood mitigation.
Mayor Colberg says, with the addition of the $27.3 million, this will bring the total project budget to some $81.5 million.
"Honestly, I was emotional when I heard the announcement," she tells the Mail.
Although the province has announced the additional funding, Mayor Colberg notes the Town is still waiting to receive this funding and find out if there are any requirements, similar to how the original $20 million was only to be allocated for land buyouts and acquisitions. She anticipates this additional funding could help cover additional costs due to the province increasing the design flow rate from 1,640 cubic metres per second (cm/s) to 1,850 cm/s and may allow construction of some previously unfunded berms in the community.
"I want to commend past councils, previous to the two I've been on-the work that was laid down by them, the work that's been done by administrations," Mayor Colberg says. "It's been talked about for years, and I'm just glad we've been able to make it all happen. At the end of the day, the goal is just to make the community safe, and the safer we can make it the less worry we have every spring."
Along with the $27.3 million flood mitigation provision, the Alberta government has also increased funding to support a Healthcare Action Plan, a new Affordability for Albertans program to help offset increased costs affecting Albertans, and increased funding for both kindergarten to Grade 12 education and post-secondary education.