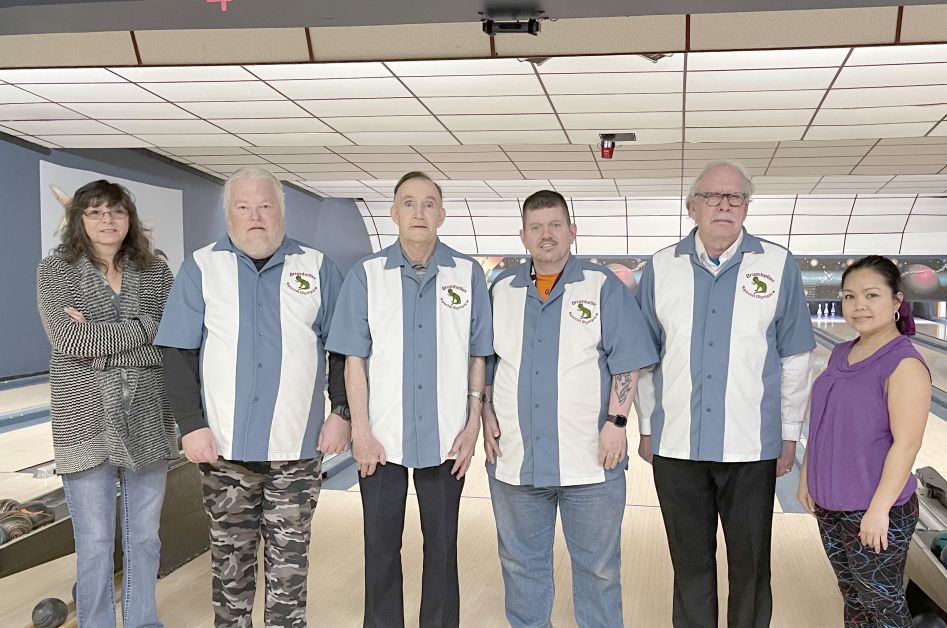 A team of five bowlers will be representing Drumheller at the Alberta Special Olympic Winter Games this coming week.
The 2023 Special Olympics Winter Games are on February 24-26 and are hosted by Strathcona County. Events include 5-pin bowling, cross-country skiing, alpine skiing, curling, figure skating, floor hockey, snowshoeing and speed skating.
The team of Ken Smith, John Batarseh, Mike Cairns, Clayton Hamilton and Dan Tabor are heading to the games. Coach Sherrylyn Sapanlay says the team is excited to go.
While there are many more bowlers, these are the top players to qualify.
To prepare for the games, the team is practicing once a week and also goes to friendly tournaments to brush up on their skills. They were in Calgary for a Tournament on January 21 and after the games will be going to the Foothills Bowling Tournament on Saturday, March 18.
Sapanlay says they are hoping for some great results, but are preparing for some tough competition.
While the provincials are every three years, they did not qualify the last two times.