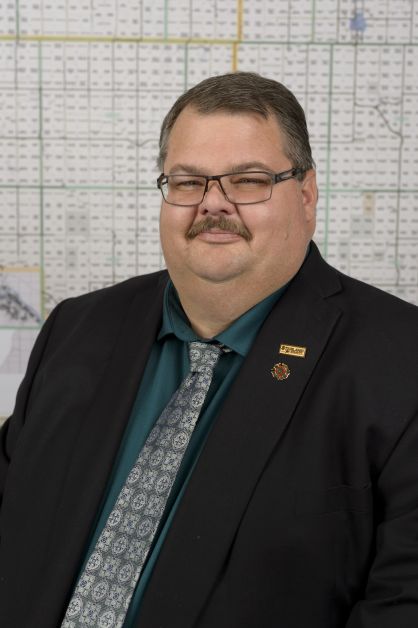 It has been a busy and productive 2022 in Starland County.
The County has seen a couple renewable energy projects started within the County this year-the Michichi solar project, which is planned to be fully online by March 2023, and the Handhills Wind Project, which is well underway. There is also to be another solar project to get started sometime this year. These developments help with Starland County's tax base.
Starland has made headway with its outstanding tax collection. Many of these companies have been making payments to get caught up on their outstanding tax arrears. It still, however, has one outstanding company owing $1.2 million; the County has proceeded to take legal action which should see the courts in the new year.
This will be the third year operating the gravel hauling program with its own forces, and it has proven to be more cost effective. The County opened its first gravel pit this year and completed its first gravel crush successfully and should also realize some savings in this project.
County road crews completed 4.5 miles of road rehabilitation on Range Road 20-3 North access road into Morrin, and from Morrin Cemetery west to SH839 on TWP Road 31-4. As well as working on regular basic road maintenance, culvert replacements, bridge inspections, roadside mowing, and sign replacement, County crews completed three bridge replacements this year. One is on TWP Road 33-2 west of Range Road 18-3 east of HWY 9, and the second being Range Road 18-1 South of TWP Road 30-2. A third bridge, file #9013, was removed.
The County has over 110 bridge files and many of them are aging, it has continued to replace as many as it can. At one time, the Provincial Government assisted in these projects, but now getting assistance is few and far between.
A new columbarium for the Rumsey Cemetery has 24 niches as well as a memory wall for plaques. Expansion to the Morrin Cemetery is underway, with a columbarium also planned for 2023.
Emergency Services is always busy providing their services to the public. The County values all its volunteer firefighters as they provide such a valuable service to the communities. Members participated in disaster planning and training which is required by the Province.
Ag crews continue to monitor weed control and completed roadside spraying. The crew continues to do crop surveying for pests, which can provide valuable information on potential upcoming outbreaks. They continue to assist the farmers with many agriculture issues. They also installed new docks at Michichi Dam and McLaren Dam, with the final pieces to be installed in 2023.
Administration continues to keep all paperwork and documents moving ahead. Council, with Administration, have continued to revise old policy and bylaws. These are all important to the operations of the County. Administration has been working on moving forward with EFT (electronic fund transfers) to streamline payables and Council has approved a new TIPPS (tax installment payment program) bylaw which will allow taxpayers in Starland to pay their taxes in monthly payments.
As Starland's strategic plan identified community pride as a priority, it has moved forward with replacing many of the entrance signs when entering the County. These signs have been in place for 30 plus years-back when it was still a Municipal District, so it was long past getting them updated.
This was also the first year of its Community Appreciation Initiative, allowing each division councillor to provide a donation to a community group event. Many of these groups continue to struggle with fundraising to keep going. As part of our community pride, Council started the Leaders of Tomorrow Scholarship Program. This includes three categories-Agriculture, Trades, and Academic. More information on these can be found on the website.
Council would like to thank and acknowledge long time employee Shirley Bremer; she has been with the County for nearly 40 years. Shirley has been our CAO for the past five years. Council thanks her for her dedication to Starland County over the years, and wish her well in her retirement.