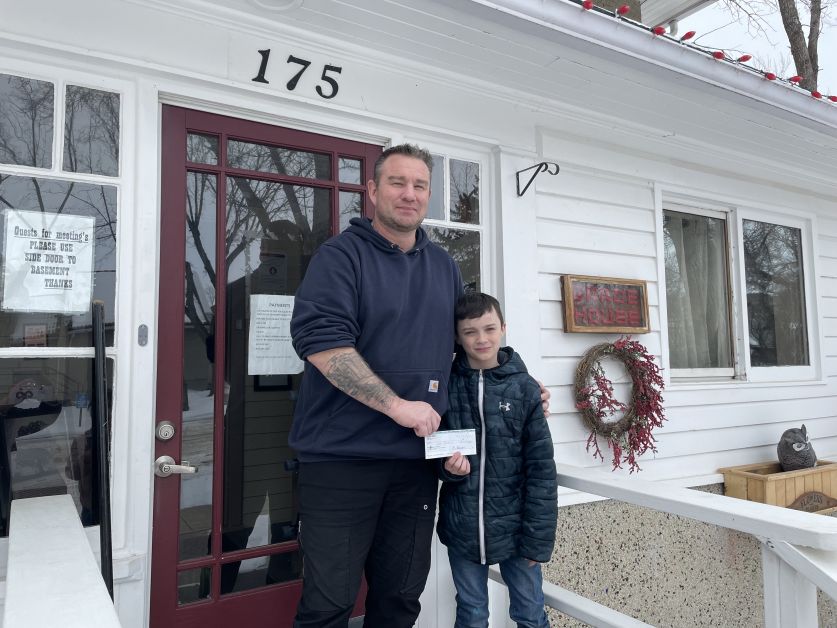 A Grade 3 student at Greentree School showed his compassion for others and raised $800 for the Grace House through a 5k run.
Theodore Mason, 8, took on the run as part of a class project aimed at helping people, animals, and the earth. He and his mother Megan were brainstorming on what would be a good idea while they were on the treadmills at the BCF. She challenged him to run a 5k run.
Through social media and many calls to family and friends, he was able to raise $800 for the worthy cause. Mother Megan said that addiction recovery is an important issue for the family.
Shawn Watson, facility manager at the Grace House said they were blown away by the effort, and it is appreciated.
The Grace House has been in Drumheller for 32 years. The residential treatment facility offers a 90-day program to help people from any walk of life who have hit rock bottom. They typically serve about 50- 60 clients a year.
Theodore said the run wasn't too hard. What made it easier is his grandparents' home was at the midway point and they provided a couple of treats to keep him going.