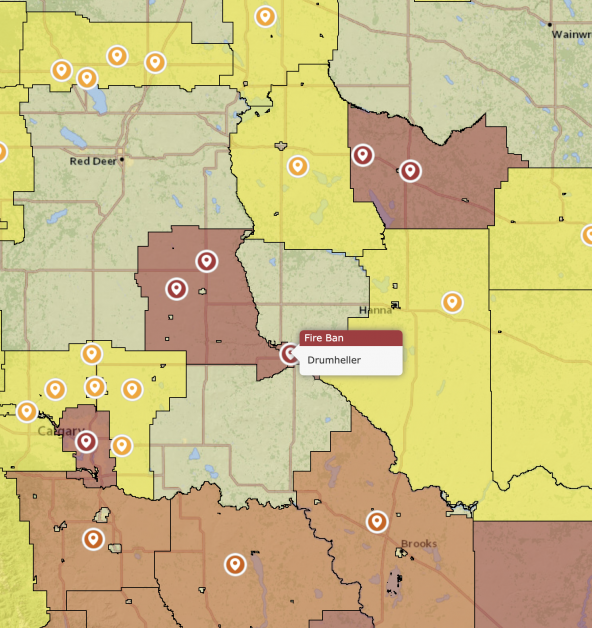 Due to the lack of moisture, a fire ban has been issued for the Town of Drumheller effective Monday, July 19 and will remain in effect until conditions improve.
Open burning of any kind, including fire pits, and setting off fireworks is prohibited under the fire ban. However, propane and gas BBQs are permitted.
Burn permits will be issued on a case by case basis.