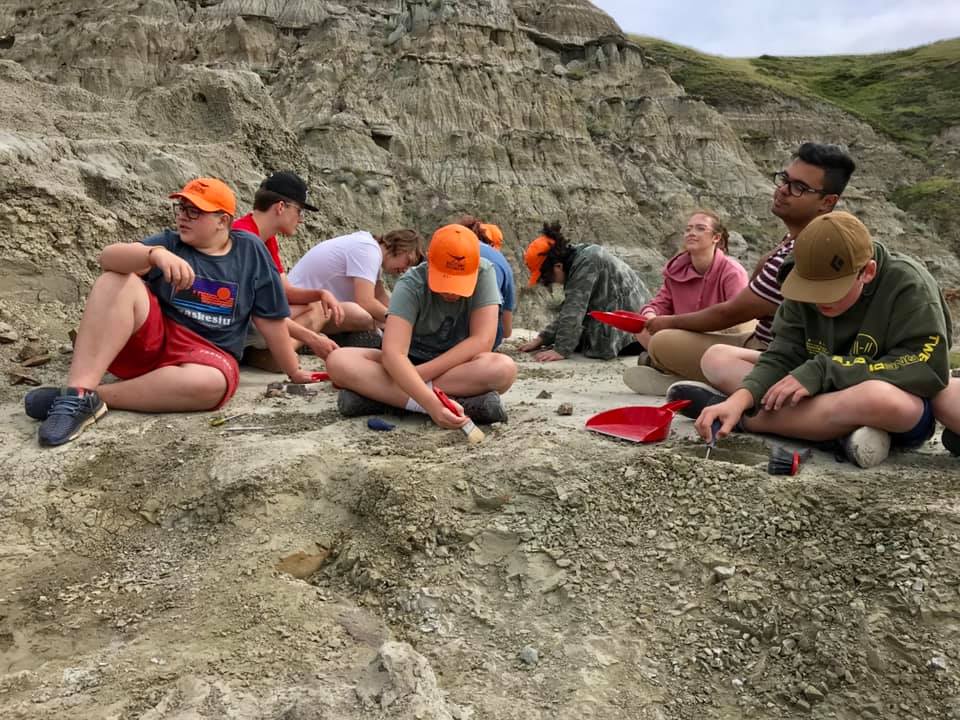 After a year's hiatus, the Badlands Science Camps at the Royal Tyrrell Museum are back, although a little bit different.
The Science Camps have been a very successful program at the Tyrrell. Often selling out for the year within hours. Youngsters from across the country come for a week to do real scientific research and collection in the world-famous Canadian Badlands.
"It is a citizen's science camp. So everyone is going to be contributing to the work being done at the Museum, especially the older kids. All of them will be going out to quarries to collect materials, they will be screen washing raw materials, looking at it under the microscope. They are going to do data collection work for some of the scientists," said camp director Morgan Syvertsen. "My staff are first and second-year paleo students at university."
One of the drawbacks to the camp in some ways was its popularity. Because of COVID-19 restrictions the camps are back, but will not be residential week-long camps, but rather day camps.
Syvertsen says this allows more opportunity for local youngsters to take part.
"The bad news if you come from out of town you have to find a place to stay for 2, 3, or 5 nights," said Syvertsen. "It's obvious we are not going to get as many out-of-towners as we usually do. That's good news for Drumheller, that means Drumheller kids get a crack at this for a change."
He says typically by this time, they are sold out, but this year there are spaces available that are an opportunity for local youths.
"I know a lot of people in the past that have told me they wanted to get their kids in, but when they look at the website it's full," said Syvertsen.
To learn more, go to www.tyrrellmuseum.com for more information or to register.