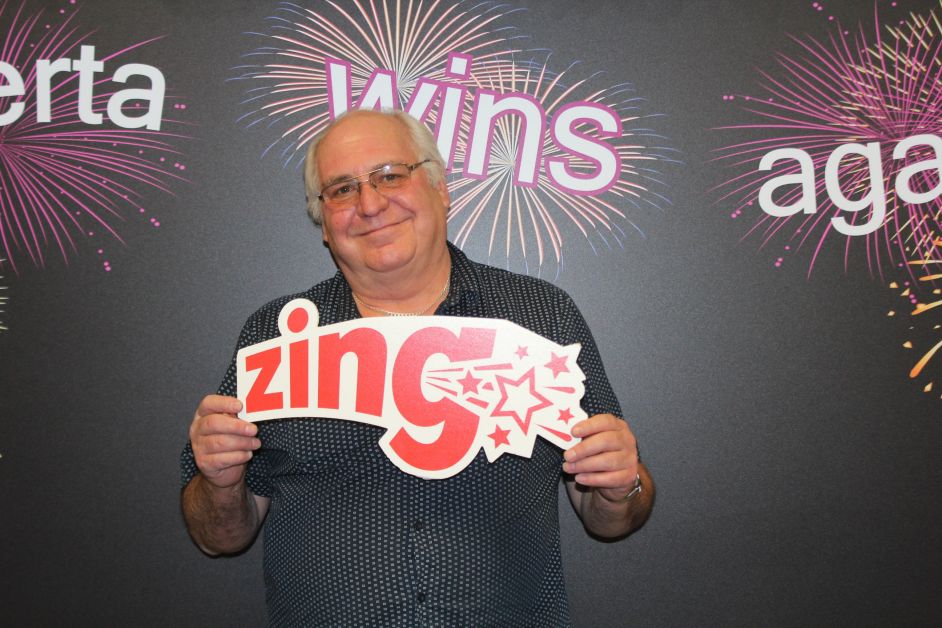 A Three Hills man has become an overnight millionaire after purchasing a scratch-and-win ticket.
Les Bruck is celebrating a big win on his BIG 10 ticket! The Three Hills local recently won $1 million on his ZING ticket.
"I bought my ticket early in the day, but didn't scratch it until almost midnight," he said. "I sat at my desk staring at the ticket for a little while and then I texted my wife: 'How would you like to wake up a millionaire?'"
The winner said he plans to invest most of his windfall, but says he has at least one fun purchase in the near future.
"My wife and I would like to buy a motorhome and travel across Canada," he said. "We've never been east of Alberta. When it's safe to travel again, that's something we would like to do."
Bruck purchased a $10 ZING ticket at the Circle K located at 702 2 Street North in Three Hills on April 23. He won his prize by scratching the "Lucky Numbers" printed on his ticket, and matching a number – 9 – in the "Your Numbers" play area. His million-dollar win is the game's top prize.