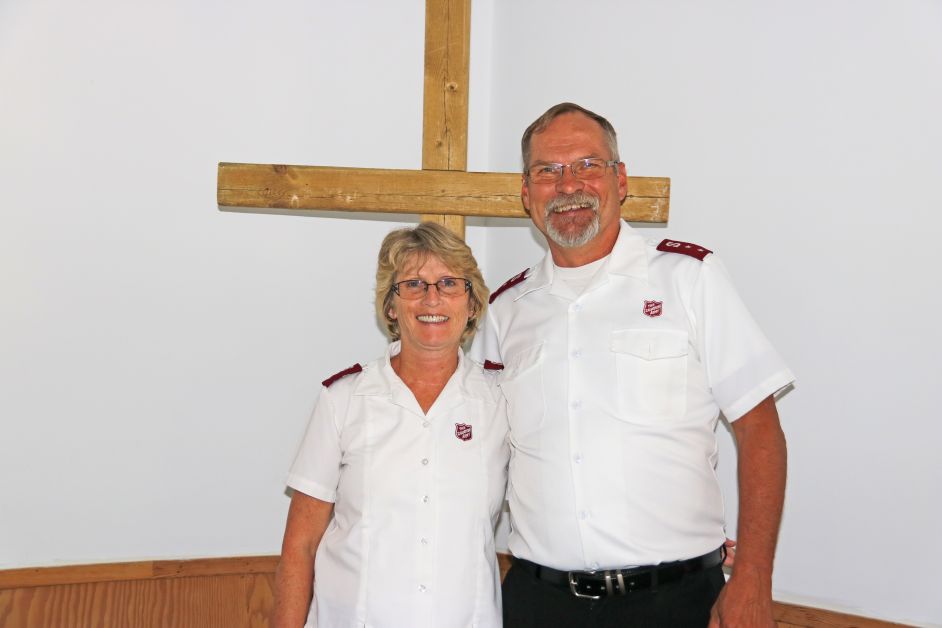 The Salvation Army is grateful for the support throughout a difficult 2020 and especially the Christmas season.
In 2020 it was able to distribute 1,118 hampers compared to 836 in 2019 and 745 in 2018. Among those who receive food bank services, 30 per cent are single-parent households and one-third of those served overall are children.
"Thank you to those who have organized donation drives or have donated to the food bank, your efforts go directly to helping these parents provide the essentials for their children," said Captain Ben Lippers in a letter to the community.
They are also grateful to the Hutterite brethren in the community who supported families with fresh vegetables throughout the pandemic and the Christmas distribution. The Salvation Army also provided 42 people with temporary accommodations throughout the pandemic.
Christmas was busy for the Salvation Army as well, although they are seeing a plateau in its Christmas assistance. The Salvation Army distributed 163 hampers, and 158 children received toy bundles this year. In 2019 they distributed 171 hampers and 168 toy bundles.
"We would not be able to fulfill our goals of being a transforming influence in our community by sharing the love of Jesus Christ and meeting human needs without your ongoing support. Throughout the COVID-19 pandemic, the communities of Drumheller and the surrounding areas have continued their support and have shown their love for others," said Lippers.
One highlight for the Salvation Army over the Christmas season was the kettle campaign. This was challenging because it was nearly halted not long after it began. Because of COVID-19 the Salvation Army in Alberta ceased manning its kettles leading up to Christmas. Despite this, the community came out and they were able to bring in $38,020.50.
"Heading into a new year, as need continues to escalate your loyal support is needed more than ever. We are proud to serve this community but cannot do what we do without your ongoing partnership," said Lippers.