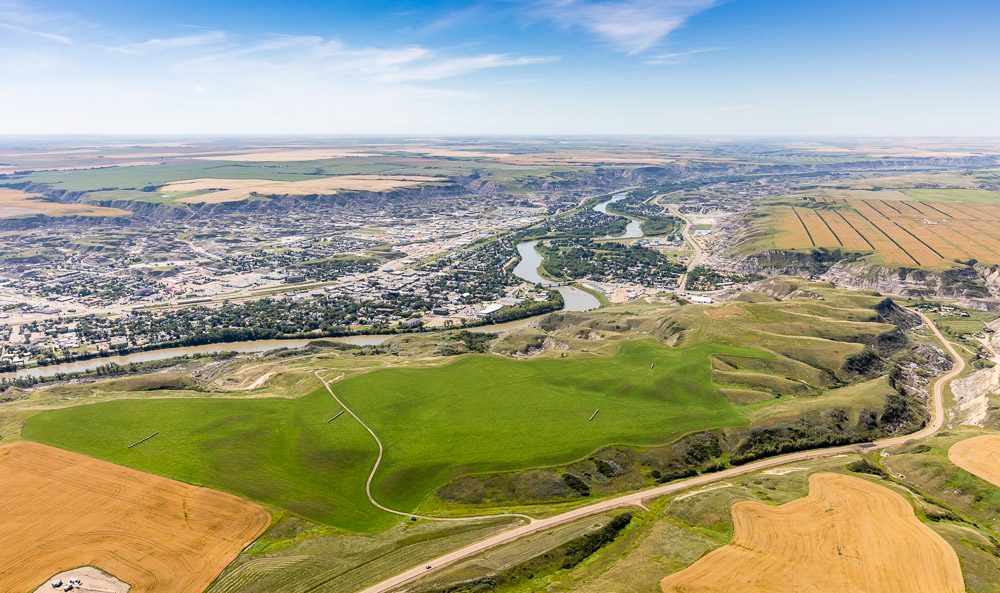 A geotechnical review of Raptor Ridge RV Resort site uncovered a minor concern regarding the location of an underground water pipeline and helped determine the stability of the proposed development site.
The report was presented during the regular Starland County council meeting on Wednesday, October 14 by Municipal Services manager Glen Riep.
Raptor Ridge Resort project manager Bob Doornenbal told the Mail, "We did a full geotechnical study on the property, and through this process were able to locate the waterline which intersects the middle of the development."
The review revealed a section of waterline crossing the property was "not on the registered plan." There is also a "lack of working tracer wire" according to the report; tracer wire is used to mark the location of underground utilities, such as water and gas pipelines.
Without working tracer wire, the pipeline will need to be daylighted, or manually exposed.
The study also showed "no issues with site stability" for the development site.
"This means our required setbacks from the escarpment will still coincide with not being able to see the development from the valley," Doornenbal added.
Raptor Ridge Resort was proposed to Drumheller council in January of this year, with an open-house hosted in February. According to Doornenbal, they are in the process of preparing a development permit and "securing all the information and studies" required by all government and planning entities, including both the Town of Drumheller and Starland County.
Phase 1 of the development will include 97 titled RV sites overlooking the Red Deer River, Drumheller Valley, and the surrounding Badlands. Each site can be personalized and buyers are granted year-round access to their RVs and trailers, as well as the resort's common amenities.