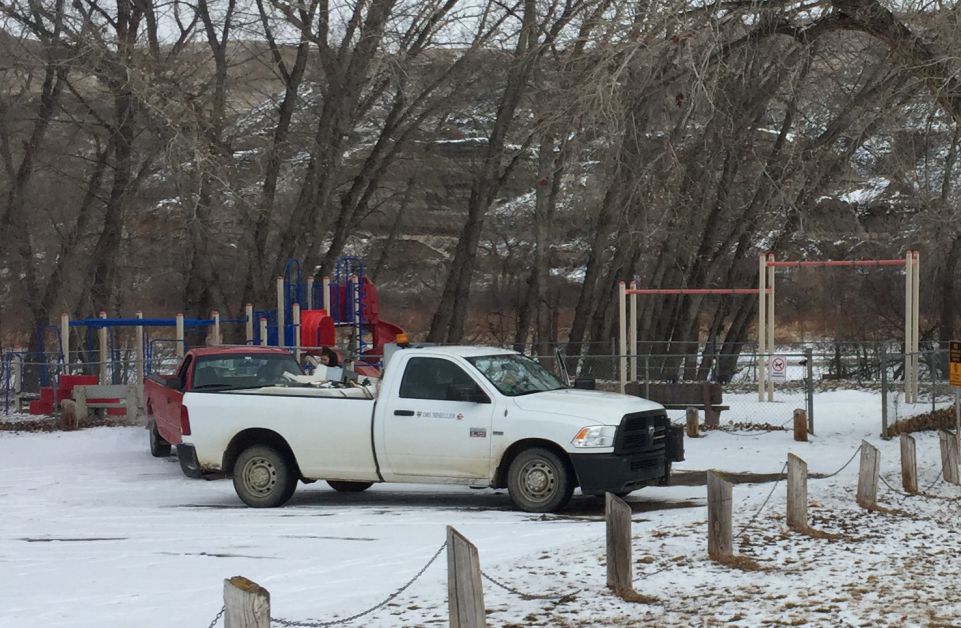 In efforts to safeguard the community and help slow down the spread of the Coronavirus, the Town of Drumheller has made the decision to close community playgrounds.
This follows suit with a number of other communities including Calgary which have made a similar decision.
"This was a difficult decision for our Emergency Management Agency to make as we know it's important to provide safe outdoor recreational opportunities for families. But we need to break the chain of COVID-19 contact and practice social distancing. We will continue to change our behaviour as we adapt to the new normal," said Mayor Heather Colberg.
As part of the town's efforts to maintain a standard of cleanliness, crews have been outside cleaning high traffic areas such as doors at businesses, mailboxes, and even playgrounds.
Director of Emergency Management Darwin Durnie says at the March 23 Special Council meeting that even if playgrounds are closed they will continue to maintain them.
"We need to establish a benchmark in Drumheller, whether it is in this council room, or a grocery store, or playground, of how clean is clean, and we want to get it as clean as possible.
"We will still see cleaning at those facilities whether we do or we don't close them."
He also notes that it is important for everyone's mental health to use town infrastructure such as parks, walking paths, and even benches, while at the same time practicing the recommended social distancing and cleaning protocols.