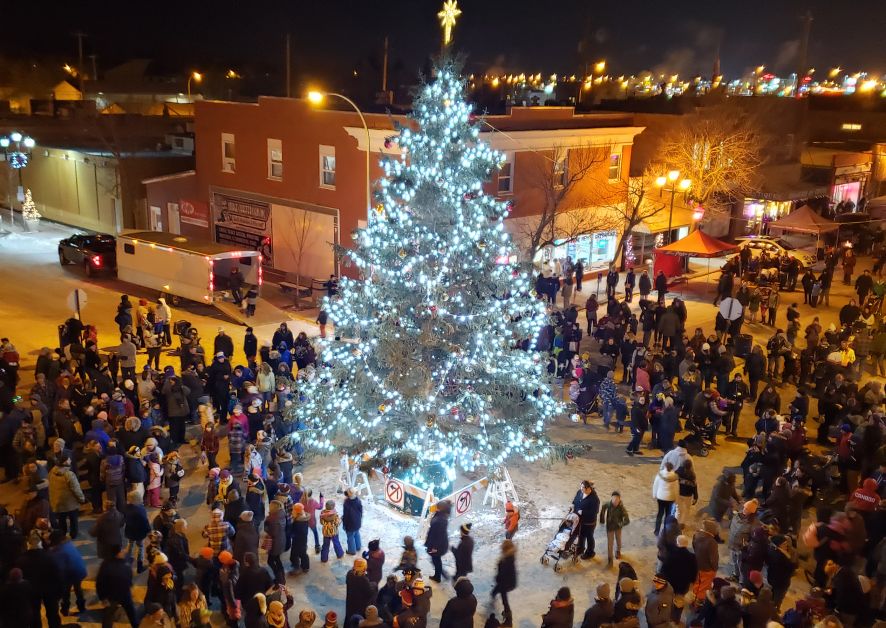 few businesses downtown had busy holidays this season, saying many people shopped local instead of spending all their Christmas dough in the city or online.
Since the downtown plaza opened this summer and downtown businesses were encouraged to extend their operating hours, there has a been a push in the community for people to shop local and to support Drumheller business. The message seems to be getting across says Natural Light Photography's Darryl Reid, who says this year was probably his busiest December ever.
"It was a combination of things. We've developed clientele, expanded our product line, but the new location downtown was the main thing," he says. The business moved downtown this year from Greentree Mall.
Larry Wasmann at Tug's Pop Culture and Sports says sales were "up slightly from the year before."
"The week before Christmas saved my bacon. My store is known as a stocking stuffer store."
He says while his numbers are up he still regularly has customers who believe they can get the same items cheaper in cities like Calgary or by shopping at Crossiron Mills, but much of the time it's not actually the case.
"They think you can get items cheaper in Calgary, but you can't. But they go to Calgary and see it there at the same price I have it here, but since they're in Calgary already they buy it there. I don't know how to fight it, especially around Christmas time."
Darryl Reid, who sits on the business advisory committee, says they are working at ways to show people shopping local doesn't mean higher expenses.
"One of the things the business advisory committee is working on is how to get people to shop locally. We want people dealing with local licensed businesses. We saw that clientele were making a conscious decision to shop locally for Christmas. It's like making a decision to eat better. It's what's best for our community," he says.