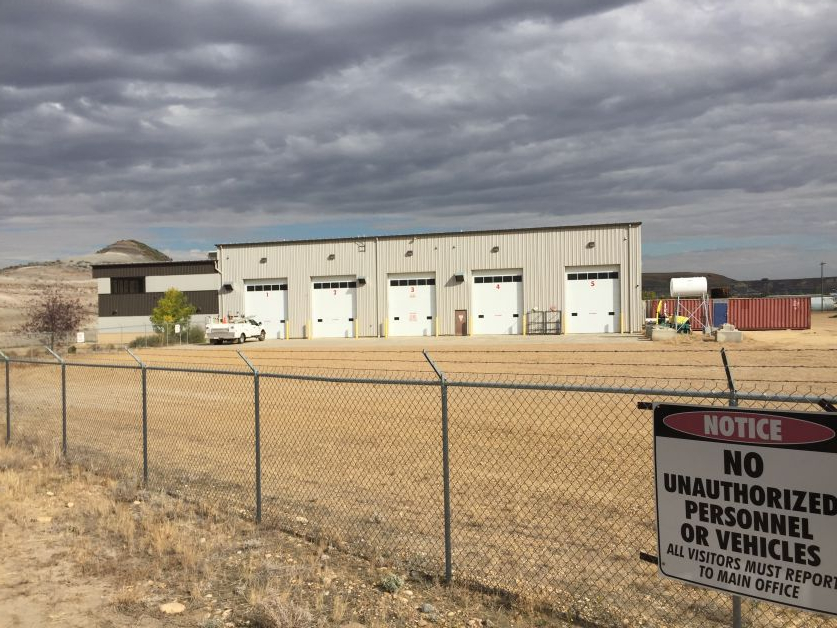 The move is on for the Town of Drumheller as it is midway through its relocation into its new infrastructure works shop.
The Mail reported in April of this year the Town of Drumheller purchased the former Trican Building on 702 Premier Way for $1.73 million and took possession on July 6. Drumheller CAO Darryl Drohomerski says the move to the new shop is underway.
"We have had some IT stuff being done over the last month, getting phones and security systems set up," said Drohomerski. "We aren't really doing any minor renovations so that is quite good. From discussions, we have heard everyone is pretty happy with everything as it exists."
He says about 16 seacans have been filled and dropped on the site, and there are about four more to go.
"Over the next few weeks, we are going to start moving some equipment and smaller stuff over there. We are trying to do it while at the same time perform all the work that needs to be done before winter," he said.
The town purchased the building after exploring possible options including building a new shop near the wastewater treatment plant. Estimates were in the area of $5 million to build new.
"In some respects, yes, we outgrew it. We were at the point of making a decision, the other building was near the end of its lifespan, and it required more and more work to maintain and keep it functional. Plus it gives us an opportunity to have a more modern facility to work out of," said Drohomerski.
At this point, the bulk water station will not be moving to the new facility. He says in the spring they will be looking for a new location, and are considering locating it near the water treatment plant.
"That way it takes traffic out of a quasi-residential area and it is more convenient for haulers being near the water treatment plant on that service road," he said.
They are aiming for a hard move in date of October 31.
'It's self-imposed. We want to have everything out of the old shop by then. By mid-October we hope to have most people working out of the new building," Drohomerski said.