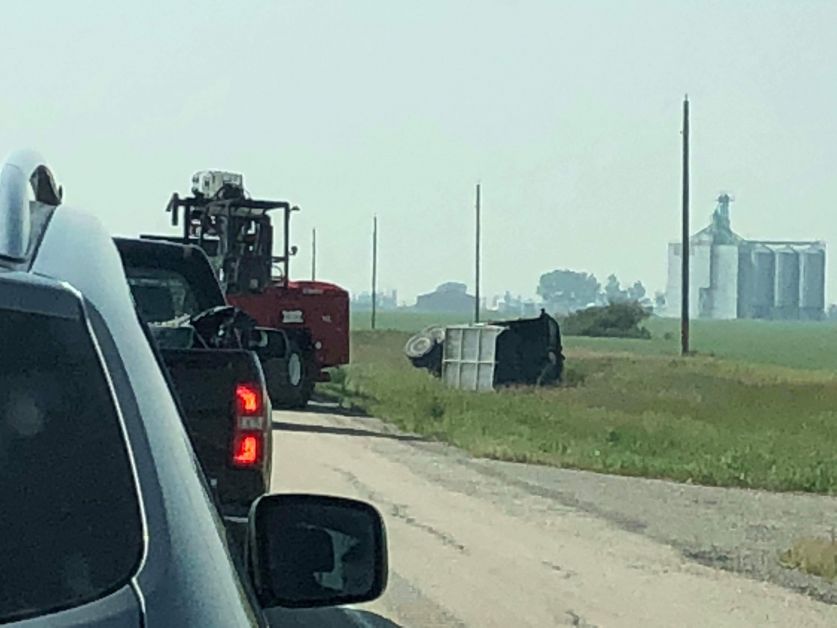 At approximately 2:35 p.m. on August 8, 2018, Beiseker RCMP were dispatched to this collision.
The collision occurred on Highway 9, approximately 1 kilometre east of Beiseker.
The preliminary investigation has revealed that an eastbound gravel truck entered the oncoming lane and collided with a westbound car.
The 55-year-old male driver of the gravel truck was taken to a Calgary hospital by ground ambulance with minor injuries. A 46 year old male and an 8-year-old male, both passengers in the car, were taken by STARS to Calgary hospitals. The 43-year-old female driver and an 11-year-old male passenger of the car, were taken by ground ambulance to a Calgary hospital, with minor injuries.
An RCMP Collision Analyst has arrived on scene and continues to investigate. Traffic remains re-routed at this time. A further update will be provided when the affected portion of the highway is back to normal traffic flow.