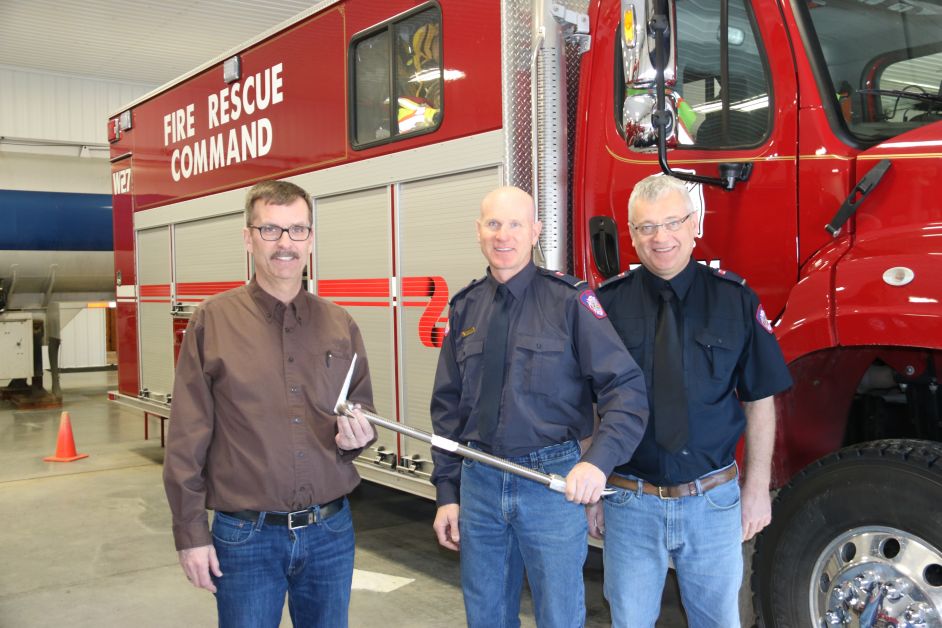 The Dalum Fire Department received a hand up from a local business to help the department recover from being a victim of crime.
The Mail reported in its December 27 edition that thieves struck the Dalum Fire Hall twice within a week. They stole audiovisual equipment from the meeting room side as well as hand tools from the department's apparatus.
Kneehill Soil Services took the opportunity to show support for the firefighters and donated $1,000 to the Dalum Fire Department to help them replace some of the needed equipment.
Manager of Kneehill Soil Services, Cal McGuckin, has been a volunteer firefighter and understands how departments struggle for funding and felt they could lend a hand.
The funds allowed the Department to purchase a new Hooligan bar. This is a versatile rescue tool.
The department has upgraded its security since the break-ins.