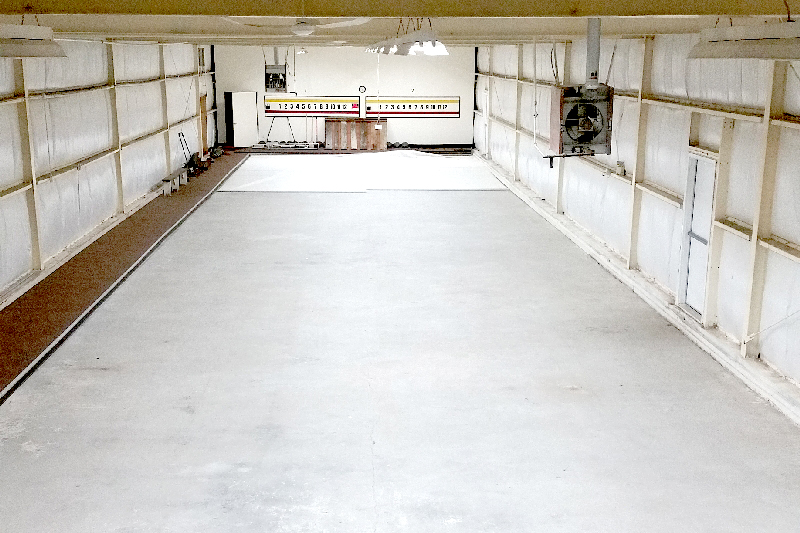 A winter without curling in Rockyford is like … well, a winter without curling in Rockyford.
The Rockyford Curling Club is on a mission to repair their curling rink after the club made the difficult decision to close this season.
"Our floor is built up on posts. Rockyford is like a swamp, so the farmers, back in the day, pounded posts into the ground and made a floor and poured cement on top," explains Curling Club President Randy Melcher. "Now those boards, trusses, and beams are all dry rotted out. In one place the floor has fallen like three inches."
The conditions forced the Curling Club's hand and there was no curling this winter.
"That made it too hard to make ice, so we had a meeting and discussed it. We had another meeting and found there is still interest in getting it going again so here we are," said Melcher.
This left about 10 teams without a home rink this season. They also had to cancel their bonspiels and other special events including a Family Funspiel.
Curling has been in Rockyford for about 90 years. Melcher explains they began making ice in the 1970s. The rest of the facility is in good condition. About eight years ago, they rebuilt the outer structure due to mold problems.
"We had that spray-on insulation and I guess mold really loves that," he said. "The guy that came to clean it said it is usually cheaper to rip it apart and start over than it is for us for clean it. We looked at a new building and he was right… we put a new building around it."
Now all they need is a new floor.
To make it all happen means they need to raise the funds to rebuild. Their initial estimate is about $370,000. He said the contractor is willing to work with community members, which may help reduce the costs.
Melcher says they are working on a grant application to the Community Facility Enhancement Program.
"Our local Lions Club is helping out a quite a bit and we have a loan from the Village that we will have to pay back within 18 months," said Melcher.
They have also recently launched a gofundme campaign to hopefully solicit private donations to support the project.
Melcher said they are looking at more fundraising endeavours. For more information or how to support the Rockyford Curling Club, contact Melcher at 403-533-2240.
He hopes that the loss of the season doesn't mean a loss of teams.
"Once it shuts down for two years, no one is coming back," he said.