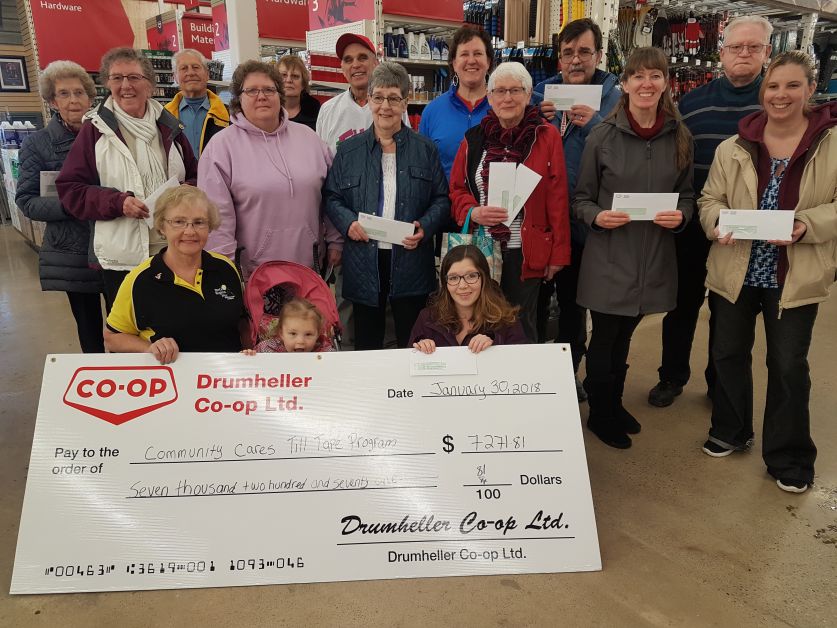 There is another change coming to the local Co-op as it disbursed its final round of grants to community groups through the Till Tape Program.
The Community Cares Till Tape program at the Drumheller Co-op has been a flagship program and since its beginning, has donated over $370,000 to community-based groups and organizations.
In October of last year, the Drumheller Co-op and the Westview Co-op announced it would be amalgamating. This came into effect on February 4.
With this change, comes the end of the Community Cares Till Tape Program and the Community Gift Card Program. However, they are exploring new community support programs.
"The Drumheller Co-op will transition current programs (Community Cares Till Tape Program, Community Gift Card Program, etc.) to new and exciting programs as we move forward," states an email from Co-op.
"As such, we will no longer be running our current programs such as the Community Cares Till Tape Program and the Community Gift Card Program. We will communicate these new programs as they are implemented, so please stay tuned as we continue our new adventure – as we have said, 'Better Together!'"
At the most recent disbursement of the Community Cares, presented to community groups on Tuesday, January 30, 27 groups received about $7,300, making a grand total for 2017 to $10,390. Some of the top recipients of the program include the Drumheller FunTeam, The Salvation Army, Morrin School and the Drumheller and District Humane Society.
"The Co-op offers a sincere thank you to all those groups who have supported this program, and looks forward to community groups participating in new programs," states the release.