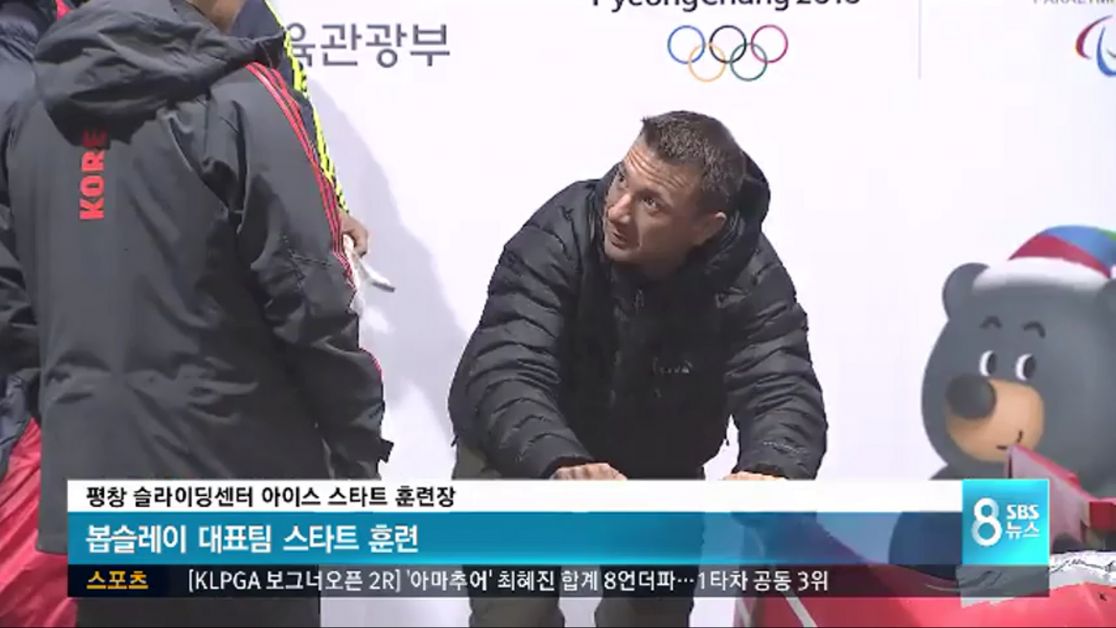 Morrin School graduate Florian Linder is set to participate in the Winter Olympics in PyeongChang as a coach for the Korean bobsled team.
Drumheller Mail readers are familiar with Florian Linder's bobsledding career. He joined the Canadian National team and competed on the World Cup circuit. He attended the 2006 Winter Olympics in Turin.
After his career as a sledder, he turned to coaching and was part of the coaching staff for team Canada during the Vancouver Olympics. From there, he went on to help coach the gold medaling Russian team at the Sochi Olympics in 2014.
"I was contacted last May by the Korean Bobsleigh Federation asking if I would work with the team. Initially, I turned down the offer as I am currently working as an Instructor at Lethbridge College," said Linder. "However we managed to come up with a modified schedule which worked around my college commitments. I am working with Pierre Lueders again, he is a big part as to why I am working with Korea."
Interestingly enough he has coached for the hosting country in each of the Olympics.
"It is a unique situation…They are seeing the success we have had, and know what we bring to the table to tailor to the host nation," he said.
He is heading to Korea on February 6.

Linder is a technical starts coach and performance analyst. He focuses on the start, push and load of the bobsled. Having competed and coached for many years, he recognizes the Korean team is strong. He says his current team has great athletes; mentally, physically intellectually. They have a great work ethic and motivation.
He has travelled to Korea on a number of occasions to work with the team, and last summer the team came to Calgary to train. Rather than competing in the World Cup circuit, they are focusing on training at their home track in preparation for the Olympics.
While stepping on to the world stage seems like a reach for an athlete who comes from Morrin, he says it helped to set him up for success.
"Growing up in a small community like Morrin provided an understanding of the importance of community. While I may not get back as often as I would like, growing up you were in school or playing sports with the same group of kids (back then) building relationships and life skills," he said. "Since it was such a small group you were held accountable and built trust around the team, these fundamentals I still hold in very high regard. As an athlete or coach having trust is extremely important, one of the first things I work on is building a trusting relationship. Part of this is being accountable for your actions."