Patrick Kolafa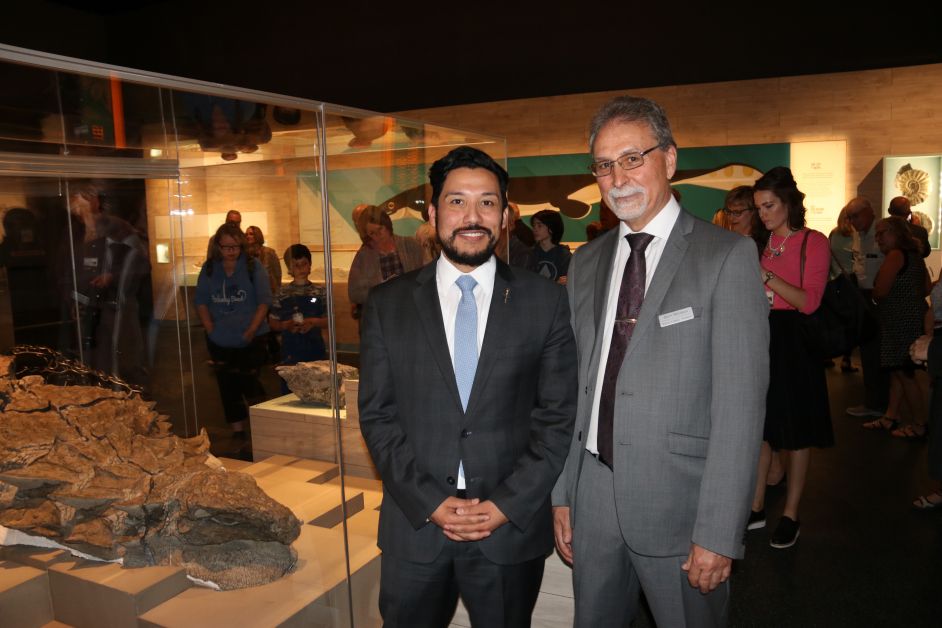 The Royal Tyrrell Museum is a finalist for the 2018 Alberta Business Awards of Distinction.
The Tyrrell is a finalist in the category of Marketing Award of Distinction. Executive Director of the Museum, Andrew Neuman, is proud of the efforts of the marketing department of the museum.
"It is a great award and I think it speaks very highly of the marketing team here and the work they have been doing," said Neuman. "The best way to sum that up is we are having record visitation for three years in a row. It speaks very highly of the team and the work they are doing."
The Drumheller and District Chamber of Commerce nominated the Museum.
Carrie Ann Lunde head of marketing and public relations, said a big push for the marketing department this year and the focus of the nomination was the discovery and unveiling of the Nodosaur, its partnership with National Geographic and the opening of the new exhibit Grounds for Discovery. This exhibit explores the partnership of the museum and industry.
"It has been extremely well received and we are getting people coming here specifically to see that," said Neuman.
Lunde says the goal of the campaign was to position the museum as the go-to paleontological resource in Canada, to raise awareness of the museum and focus on the research that happens at the Tyrrell. It was an opportunity to use content-driven strategy on social media.
"The bottom line is this is a research institute and what makes us tick is the palaeontology and the science," said Neuman. "When there is a big story about the scientific work that is going on here, that is what really drives the exhibits, the marketing, the social media and the educational programs, and the economic development. They don't exist without the science."
According to its website, the Alberta Business Awards of Distinction recognizes businesses/organizations that have demonstrated outstanding achievement and contribution to their community while having developed business acumen & management practices to ensure long-term sustainability.
The award will be presented at a gala in Edmonton on March 2.