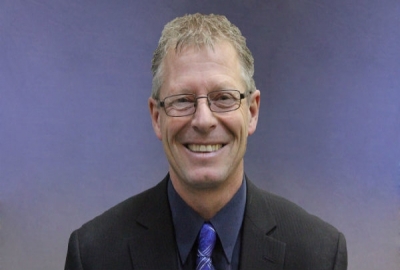 The Alberta Government has responded to the Advisory Panel on Coal Communities and announced the $40 million Coal Workforce Transition Fund.
The fund announced on Friday, November 10 is to provide income support to those working in Alberta's thermal coal and coal-fired power plants.
Mayor of Hanna, Chris Warwick, is pleased by the announcement.
"I am very pleased they took what the panel recommended and started to implement that. That is a good sign because the coal panel did some good work and spoke to everybody, so it is a good start for sure," said Warwick.
According to a realse, this fund is to facilitate workers in their transition into new jobs or into retirement. The program comes with mechanisms that include:
• Direct support from facilitators with Alberta Labour who will meet with workers, their unions and employers to connect them with the supports that work best for them.
• Tuition vouchers to help cover costs related to post-secondary education, such as tuition, books and mandatory fees.
• Third-party retraining programs that provide employment placement, job matching and options for work exposure.
• A variety of professional certification courses.
"Alberta coal workers have a proud history of helping to power our prosperous and industrious province," said Deron Bilous, Minister of Economic Development and Trade. "I've heard first-hand how important it is to make sure we support workers and families as the country transitions away from coal. We're calling on the Federal Government to step up and do their part to ensure this fund can help these workers earn a good living for themselves and their families."
The province also saying in a press release, it has requested that the Federal Government create more flexibility in the federal Employment Insurance program (EI) that would allow workers to receive the new income supports without affecting the amount or duration of EI.
"The other thing I like is they are now starting to lobby the Federal Government on the EI side. I know that's minimal, but I think the feds need to step up a little," said Warwick. "They really started the ball rolling on this in 2012, when they said coal-fired generation stations could only operate for 50 years after their inception, and they have not contributed anything to this situation."
This new fund is on top of the province's Coal Community Transition Fund. In August, the Mail reported the Town of Hanna would receive $450,000 to create its Community Action teams. Warwick says this is important to retain these workers in the community.
"My concern is always, you can re-train these people and you hope they remain in our region and that is something we are working on with the task force to get new industry into town," he said.
"We are actively working on some solutions the government can help us with as far as transition for our region, to retrain some of the jobs on the renewable side. Obviously being on the transition lines, we are set up well for wind and solar, so we have a lot of people knocking on our doors."
He still sees that natural gas generation will be key for the province and is hopeful there will be movement to retrofit the coal-fired plants.
"I think they will have to. There is not going to be enough baseload without some of these coal-fired generation stations converting over," he said.