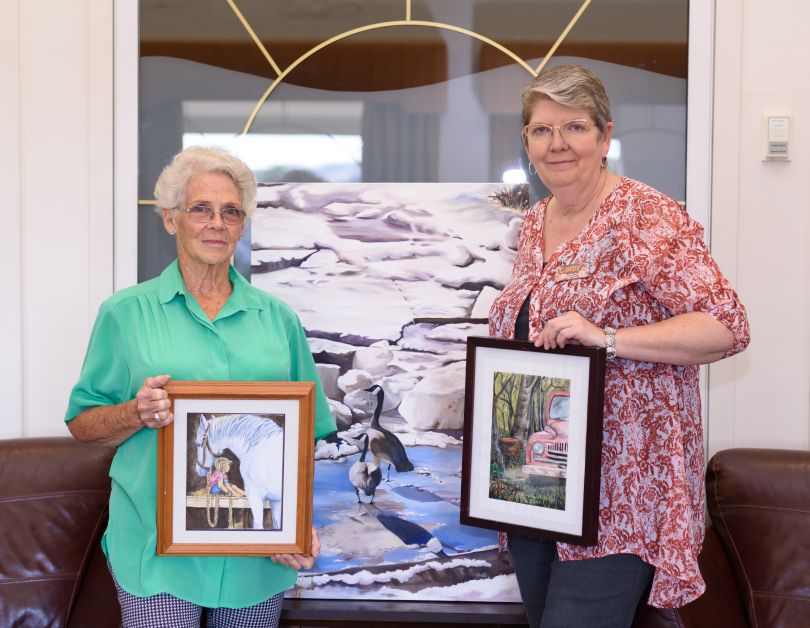 The newly formed Bashful Brushes painting club has won two provincial titles on August 19 and 20.

Club leader Cindy Clarke won first place in the advanced category as well as Pat Nelson in the beginner's category.

"For two of us from this little tiny art club, I just thought it was pretty great," said Nelson. "Great enough to make this old lady cry."

This year, the Bashful Brushes had the privilege of hosting their zones competition in home territory.

"Several of our members went to be judged provincially. Our southern zone, our tiny little art club had won two provincial awards and now go national," explained Nelson.

For the national portion, the art pieces are shown at a spirit show. Credited works from both zones and provincials will be shown at this show as well as the Kiwanis Gallery in the Red Deer public library. It is set to be on display at the end of August until the 17th of October.
"That is just to show, it's not juried any longer. It's great exposure for artists," said Clarke.
It started out with Clarke volunteering to run a seniors activity – in this case, painting. "There were a group of six or eight ladies that have continuously come to do that and become friends and wanted to join a group so I've been encouraging them of course all along," said Clarke.

A common theme to paint has always been landscape pieces but other work is encouraged.

"We do mostly landscape just because they are all beginner painters and it tends to be a simple thing to get on but we do other things like flowers and stuff too," Clarke explained.
Overall, everyone is content with their progress and continue to look forward to more painting sessions.

"It's been a really great experience for me – they inspire me as much as I help facilitate them," Clarke highlighted.