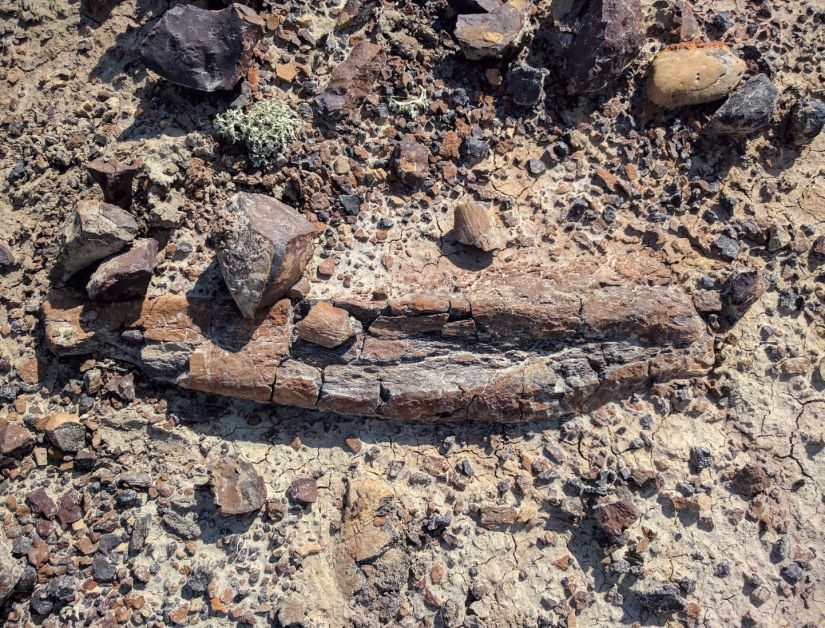 While on the hunt for new Canadian International Rover Challenge (CIRC) territory, the University of Saskatchewan Space Design Team came across dinosaur bones in Midland National Park on June 1.

Conservation officers from Alberta Parks and paleontologists from the Royal Tyrrell Museum were on site as well when the team came across the unique finds.

"We initially noticed a rock that looked surprisingly like a large thigh bone protruding from the ground. It was encased in rock which was lighter than the surrounding stones," described Danno Peters, University of Saskatchewan Space Design Team captain in an email interview.

After the group discovered the bones and were confirmed by the paleontologists on site, they further examined the area to find more bones including a piece of a jaw.

A few weeks later, they were given permission to use the remaining area of the site for the competition.

So far the exact species is unknown as the bones have not been excavated from the ground but the dinosaur they found is a Hadrosaurid, a duck-billed dinosaur.

The great space that Drumheller had to offer was an ideal location for the competition due to the minimal vegetation, arid climate, and challenging terrain. The loose iron rich rock and sand of the badlands also closely resembles terrain found on Mars, which the students took advantage of.

"The amenities in Drumheller and international airports in Edmonton and Calgary made hosting international Mars Rover teams much easier than other, more isolated rover testing sites across North America," said Peters.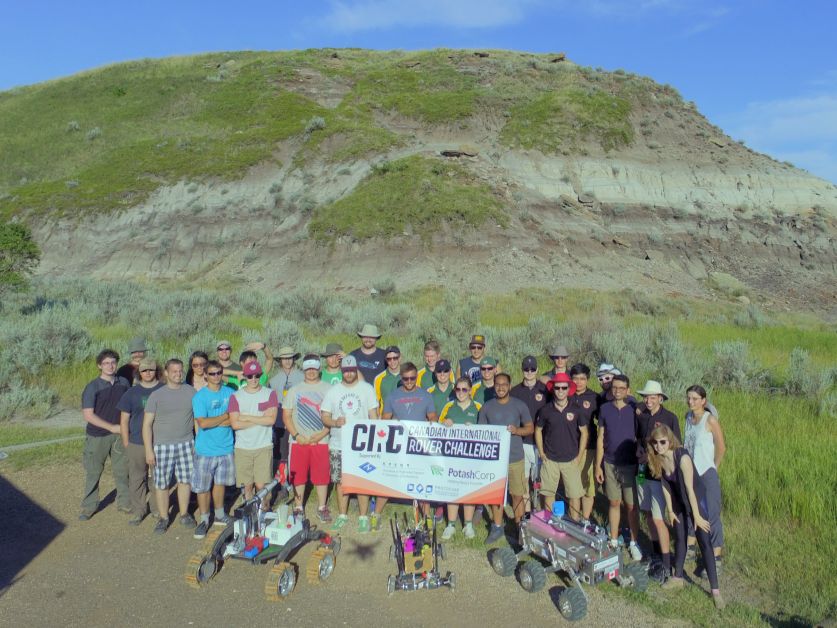 For the competition, the University of Saskatchewan Space Team won first place by a very narrow margin of 0.14 per cent over the Carleton Planetary Robotics Team.

Teams were invited from across North America to attend and bring their own Mars Rover prototypes and since it was so successful, the USST plan to return for next year.

"The competition was a great success and plans have already been started for the next Canadian International Rover Challenge in 2018!" said Peters.

"As a part of the 2018 CIRC evaluation, new and larger sites around Drumheller are being evaluated in order to allow a greater number of rovers from across the world to participate. In addition, we are looking to find more challenging terrain to push the limits of the rovers and their designers."

If any landowners in the Drumheller area are interested in allowing rover testing on their property, please contact CIRC@usst.ca as the land could be part of next year's challenge!