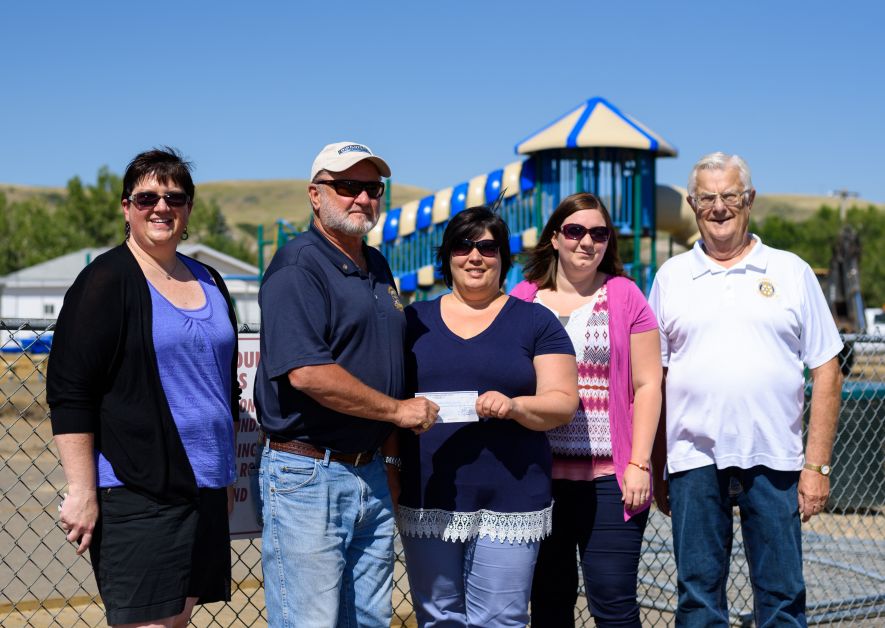 Ground broke on July 17 for Greentree School's new playground extension.

The Town of Drumheller has donated time, energy, and equipment to continue to excavate the scene for installation of the new playground.

Children are encouraged to stay away from the area as it is now considered a construction zone until completion.

With the new donation from the Drumheller Rotary Club accounted for, the playground is only $4,000 away from their final goal.

"We are very excited to put that piece of equipment in for all the kids," said Kim Groves, Project Treasurer."It's a good piece of equipment," added Nikki Isley, Project Coordinator. "They have one at the Children's Hospital and we've tried it lots. It's quite fun."
The Rotary Club of Drumheller and District 5360 of the Rotary has contributed $10,767 for a new Rollerslide as part of the extension.
The Playbooster Rollerslide brings a cool, sensory experience to the playground, and an inclusive play experience to kids of all abilities.
With assurity, the Rotary was pleased to help allow accessibility to young kids and create new relationships in the process.

"We thought that was a great project to put this money towards," said Jim Fisher, Public Relations Coordinator for the Drumheller Rotary Club.