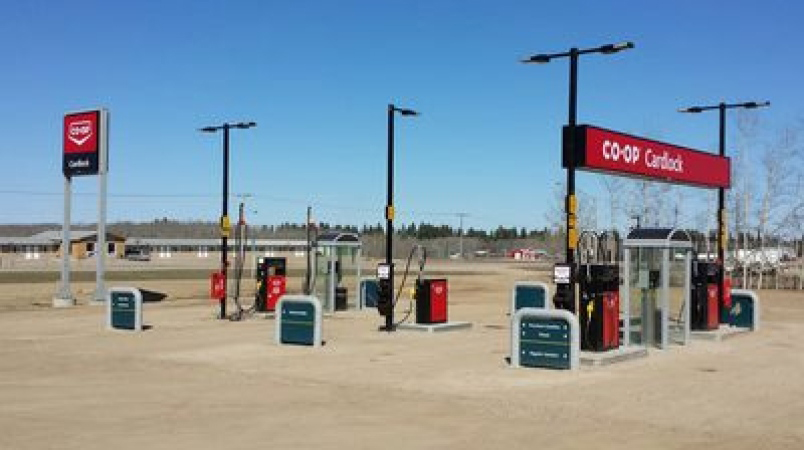 The Drumheller Co-op Cardlock on South Railway Avenue has been a hive of activity as it undergoes a complete renovation.

Brent Walker, general manager of the Drumheller Co-op, tells The Mail that the project is progressing on schedule.

"The tanks are all in place, the piping is mostly in place and they are looking at doing backfilling this week," he said.

"All the curbs are in place, and all the piles for the light standards and everything are concreted in."

The project is a complete overhaul of the cardlock. This includes new tanks, pumps, infrastructure and increased capacity.

"We had four pumps and now we have seven," he said. "I believe we had one pump for regular fuel and now I believe you can get it on four pumps. There shouldn't be any more need to wait there anymore."

The previous cardlock was installed in 1997. The renovation will bring the card lock up to modern standards and codes. It will also be more visually pleasing

"There will be some new signage, it will definitely be a lot cleaner," he said.

The project is slated to be completed mid-August.

"We were off schedule by about five days, but I think we have caught the majority of them up," he said.
"It will be nice to get it all up and running again."