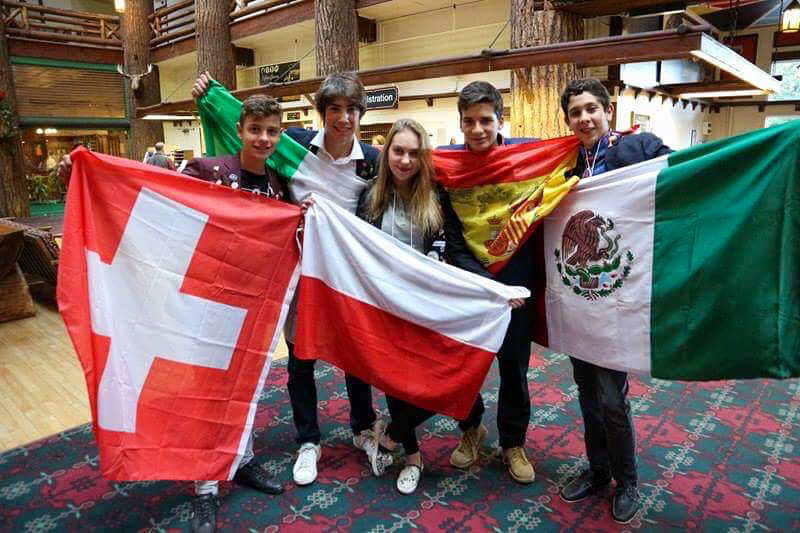 Drumheller Rotary Club prepares to say farewell to Polish exchange student Iga Rodziewicz (18).
After arriving back in August of last year, Rodziewicz has travelled all over the western half of the world with an immense amount of knowledge to take back with her.
Come July 18, Iga will finally be making her way home back to the small city of Grudziadz, Poland.
"It was an amazing time for sure, I spent a lot of time with my host families, with exchange students, and people from school," said Rodziewicz.
For the majority of her stay, Rodziewicz was taken under Rotarian Tracy Kakuk and her husband's wing. They have a family with young adults roughly the same age as her, making the stay much more enjoyable.
"She fit right in," said Kakuk. "There was no problem right off the bat."
Rodziewicz travelled all over North and South America including much of Canada like Quebec, Ontario, and British Columbia. She has also travelled down to California, Mexico, and Guantanamo aside from Alberta with multiple host families.
"There were lots of things to do all year," said Rodziewicz. "All year was the best year of my life – I'm so appreciative of my parents, they gave me an opportunity to be here, to make new friends, to see all their country's and I just want to thank everyone who took care of me, who are taking care of me still."
She was able to save up enough money to travel, none of which was paid for by family.
"When I decided to do it, it was a big process. I did all paperwork, Visa's and stuff – it was so hard but when I came last year in August, it was unbelievable that I came here," said Rodziewicz.
Before she has a chance to leave, the family will take her to the Passion Play and the Calgary Stampede.
Over the year, Rodziewicz's English had also noticeably improved.
"She spoke good English when she came but it's a lot better now," said Kakuk. "We had a lot of fun correcting her."
At first, Rodziewicz had applied for Calgary and was disappointed to find out she was placed in Drumheller.
"She was kinda quite upset when she wasn't going to be in Calgary, she was going to be in Drumheller but after being here, she is glad that she got to come to Drumheller and not Calgary," said Kakuk.
Overall, Rodziewicz has grown immensely since the beginning and will treasure the year forever.
"I think I am more mature and more outgoing and I haven't got this barrier, it was hard for me, now it's easy after all year," said Rodziewicz.
"It's going to be hard to say goodbye to everyone."
The two families plan to meet with the Kakuk's traveling to Poland in September.