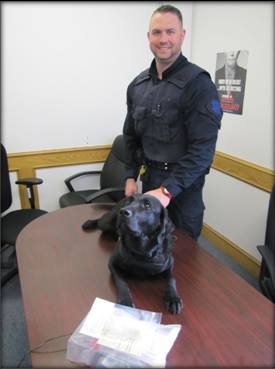 Drumheller Institution Correctional Officer and K-9 Handler Jeffrey Hood and his pup Cotton found a combined total of $36,800 worth of illicit drugs on June 6, 2017.
In their routine K-9 search, Cotton alerted Hood to what turned out to be 29 grams of Fentanyl as well as 24 grams of MDMA. The fentanyl alone was worth $20,000 in institutional value and the MDMA was an additional value of $16,800.
This latest seizure is Hood and Cotton's largest. A massive part of the Drumheller Institution's strategy is to eliminate contraband.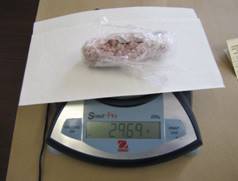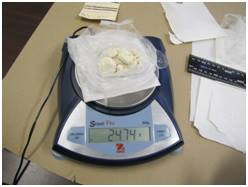 On the left is the seized Fentanyl which weighs approximately 29.69 grams. The right photo depicts the MDMA which weighed approximately 24.74 grams.