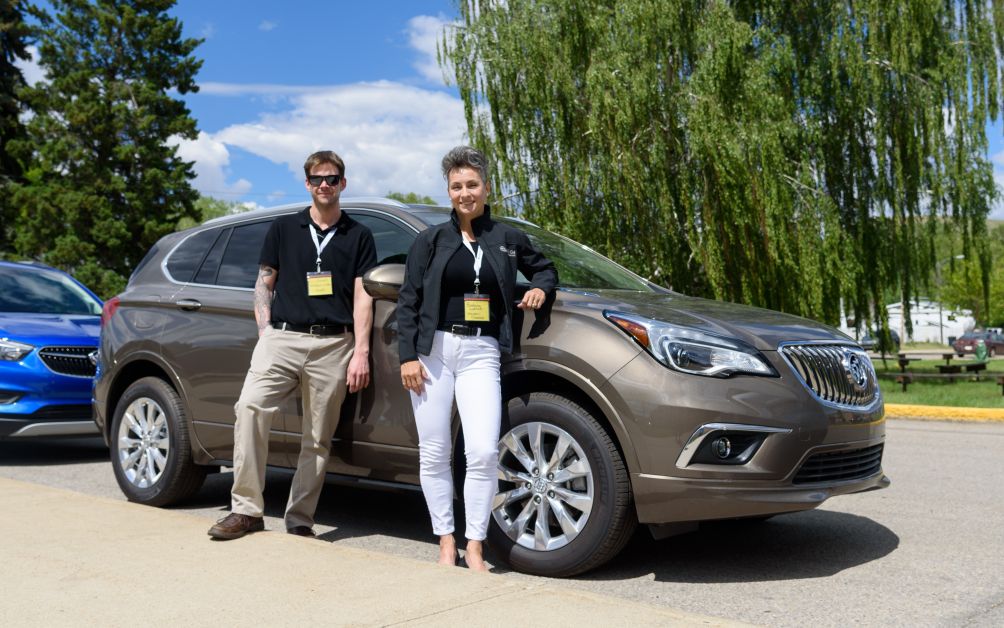 With a maximum of $10,000, Western GM plans to exceed last year's total of $8,700 for St. Anthony's School by having members of the community participate and test-drive a new Buick.
Each test ride and sign-up sheet donates $20 to the cause. The track is from Rosedale and back to the location you started from. Friday, May 26, the dealership is located at the DVSS parking lot near the west side entrance from noon until 9:00 p.m. this evening.
Saturday, the vehicles are back at the dealership for another spin from 9:00 a.m. until 5:00 p.m. A car wash is going to be set up with hot dogs as well as any cash donations for the Drumheller Football Association. There is no obligation to buy a vehicle as the event is strictly for fundraising purposes.