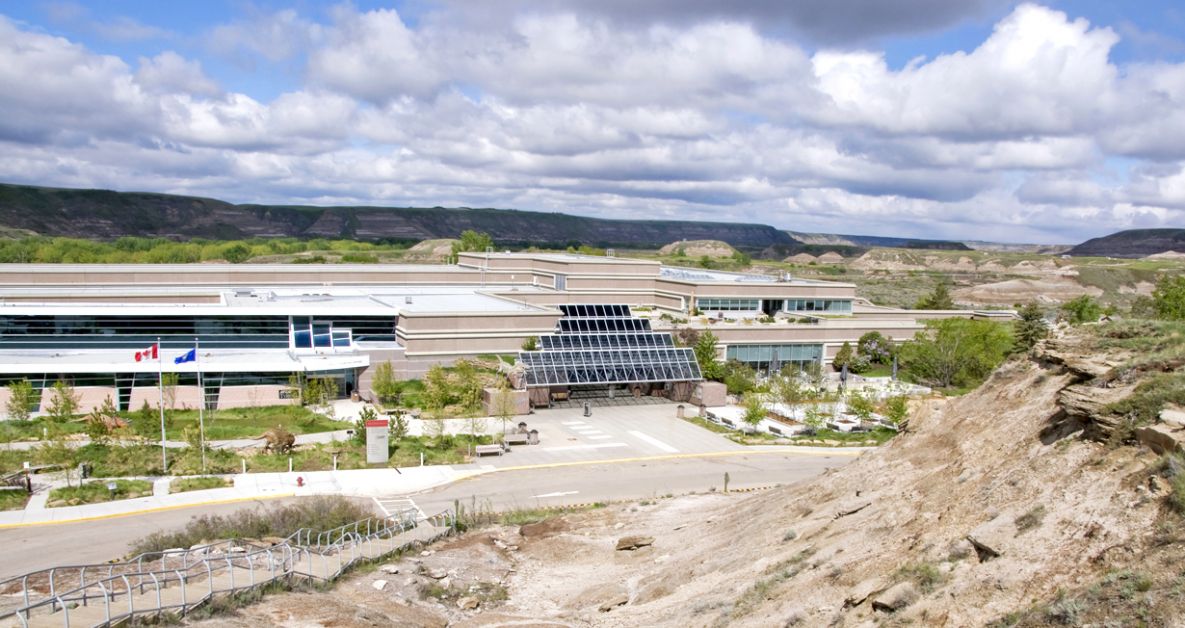 The Royal Tyrrell Museum will have a new look in the near future and are hoping to break ground on its expansion in 2017.
The Mail reported in April of this year that just over $9 million over the next two years has been approved for its expansion. According to Aileen Machell, press secretary for the Minister of Transportation and Infrastructure, it is not far off.
"The design, developed by the Alberta government, Kasian Architecture, and the Royal Tyrrell Museum of Palaeontology, is being finalized and includes energy efficient aspects to ensure the building meets government's Climate Leadership direction," she states via email. "We expect the project to go to tender in the new year and anticipate shovels in the ground during the summer months."
The expansion will be in the area of 1,100 cubic metres and will see the expansion of the Distance Learning Studio and additional classroom and laboratory space, a multipurpose room for programming and conferences, expansion of accessible washroom facilities, a hands-on discovery room and a family rest area.
"Museums around the world are seeing a fundamental shift in how audiences interact with their spaces. It is no longer only about what they get to see but rather what they get to do, experience, and share. Through the expansion, the Royal Tyrrell Museum hopes to exceed these growing needs and find new ways for visitors to engage with Alberta's palaeontological past," she states in the e-mail.
She says the government recognizes the Tyrrell is at capacity and in its more than 30 year history has it seen one expansion. This is a way to enhance the visitor experience.
This comes at a time to help build the economy.
"It is important that government continues to invest significantly to enhance the province's infrastructure. When we build, renew, manage and maintain our infrastructure, she states, "the economy gets a needed boost, and we help keep people working. This project will also help diversify our economy by growing the tourism sector."
Currently the Museum employs about 36 full-time staff, and the project will create construction opportunities.
"Continued investment into infrastructure is the key driver to promoting economic growth, job creation and productivity. During construction, capital projects directly employ architects, engineers, and skilled trades people. In addition, companies, from industry related manufacturers and suppliers to heavy-duty clothing and safety gear retailers down to the local coffee shops, benefit from the economic spinoff projects generate."
The project is expected to be complete come 2019.