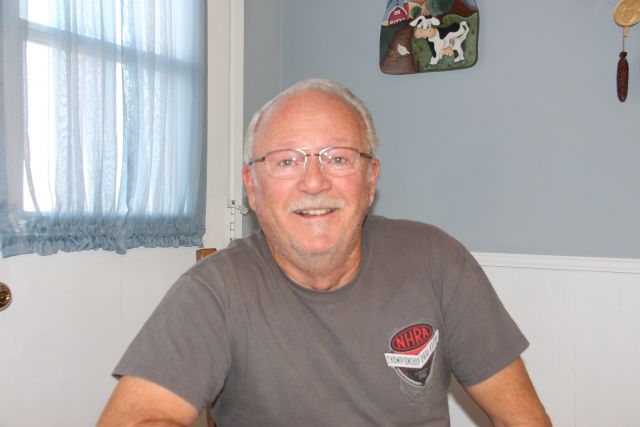 While World War II ended in 1945, the world was on alert for the next generations during the Cold War. One Drumheller resident witnessed first hand as nuclear warheads were brought into Canada.
Paul Barry vividly remembers serving as a military Police Officer in 1965 when the US Warheads were brought to CFB Comox. And while the world was under alert, he felt like he was just doing his job.
Barry began his military career in the Air Force, at just age 17, his mother had to sign a permission form for him to join. For Barry, it was more of a question of economics.
"I grew up in the Maritimes and there was really no work back then, and the military was one thing to do," he said. "Back then it was a really depressed there, all you had to do was lumber of fishing."
"At the time, it was the men of the Army the gentlemen of the Air Force," he laughs. He enlisted in 1960.
He left the City of Stately Elms (Fredericton) to train in St. Jean, Quebec. His aptitudes pointed him towards electronics and computers, and he spent three years training as a radar technician and on computers. This training took him to Biloxi Mississippi.
While he had the smarts for the job, he didn't enjoy it. He completed his training, worked in the field for a year and then re-mustered and became an Air Force policeman. Eventually the branch of the forces united their police to form the Military Police in 1966.
His first placement was in Comox, B.C. in 1963, at the height of the Cold War.
"I was part of the contingent that brought in the nuclear warheads, the Bomarc missiles," he said.
The Bomarcs were a long range anti aircraft missiles. It was a controversial decision to arm these with nuclear warheads, and led to the splinter of John Diefenbaker's cabinet and eventually the collapse of the government. Originally, Lester Pearson's government was against nuclear weapons, but did eventually changed their position and they were installed.
"They brought in an American contingent to look after the missiles, and some American security, who were basically advisers. But we as the Canadian Police actually looked after the security," he said.
While there weren't any immediate threats there were protests.
"It was more amusing at the time, the "ban the bomb" demonstrations. Usually every four of five months there would be a demonstration, warm weather of course," he laughs.
"At the time it was very tense, but looking back it is kind of amusing."
Protecting North America during the Cold War wasn't as exciting as Comox, as he learned when he moved Moosonee, Ontario.
"I went from nuclear security to absolutely boring," he said.
This was an isolated community of 75, military staff and the family. The job was to babysit a radar installation. He was one of five military police.
"We were in complete isolation. There was a whole line of radar bases across Canada," he explains.
The biggest excitement was training exercises about once a year. He was there for four years.
From Moosonee he was transferred to Edmonton in 1967 and looked after CFB Griesbach at the north end of the city and CFB Namao.
You were like a city cop really. Griesbach and Namao were like small cities in themselves," he said.
He explains in the Criminal Code military police are given about the same power of the RCMP except their jurisdiction is solely on federal property.
Next, he went to CFB Suffield. Being so close to Medicine Hat and Brooks, and right on the Trans Canada, They were given peace officer status to enforce traffic, and were considered first responders on the highway.
In 1982, he retired from the military, and came to work at the Drumheller Institution.
"At the time I was told I was being promoted, transferred to Calgary and then shipped to Cyprus. So I could either do that or retire," he said
With his kids just in their teens, he decided it was time to take on a new career.
He wouldn't change his service for anything. He said he learned the values of hard work, disciple and he misses the camaraderie.
'If you were to go to a small town, you might know your immediate neighbours, but like in Suffield or in Edmonton, you knew 80 per cent of everyone who was there," he said.
He is humble about his service.
"It was just a job. People could thank you for protecting the country, but it was just something you did,' he chuckles.