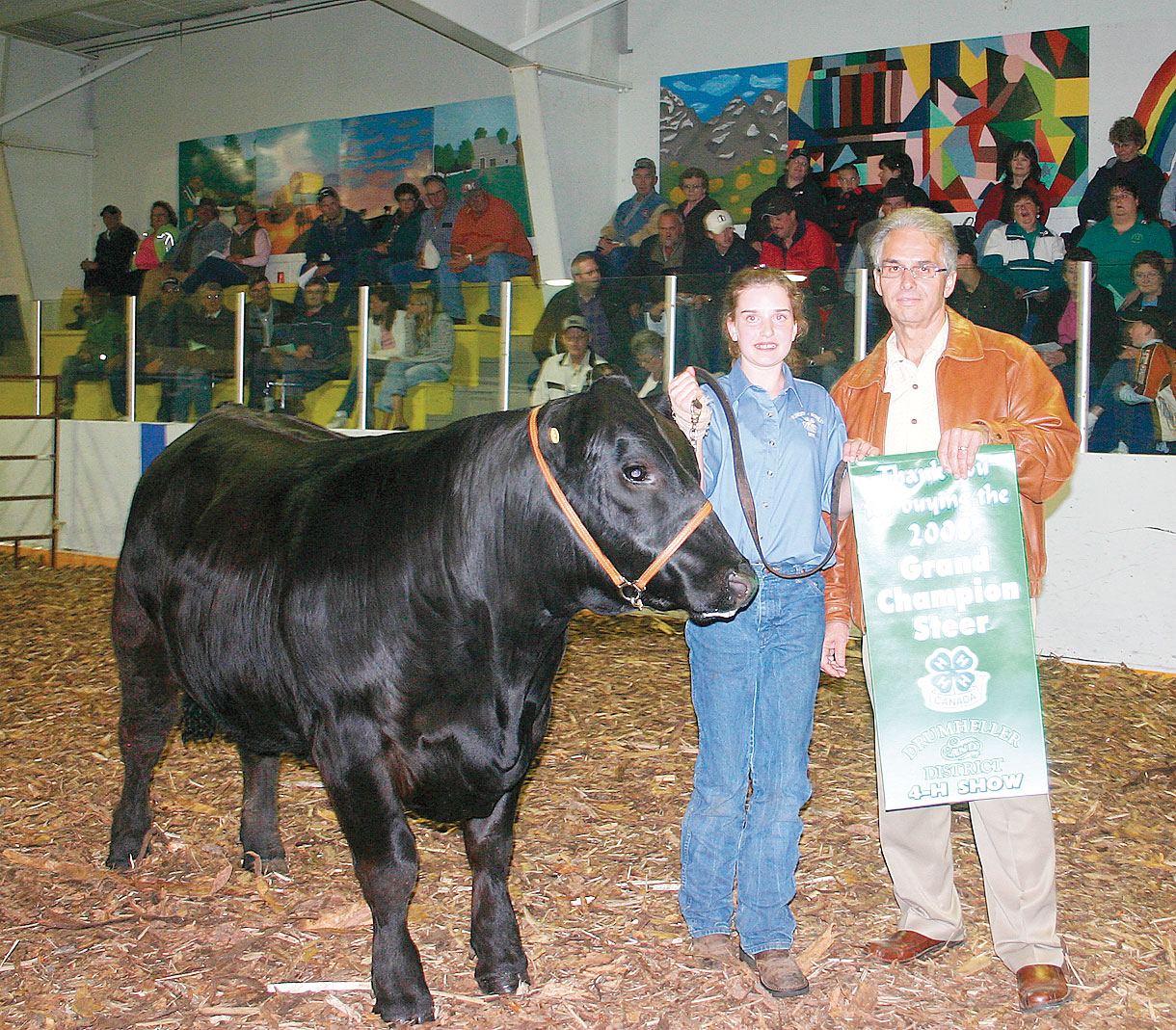 Both the Grand Champion and Reserve Champion calves at the Drumheller and District 4-H Show and Sale reached $4.05 per pound last Monday.
The Annual 4-H Beef Show and Sale was held Monday, June 2 at the Delia Arena. The average price of all calves sold$1.80. There was a total of 42 calves sold between the three clubs that participated. Rumsey-Rowley had 22 calves sold, Hesketh-Orkney had eight, and Delia sold 12.
"The businesses in and around Drumheller always give us great support for the event," said Rumsey-Rowley 4-H member Stephanie Richmond.
The confirmation judge was Bill Wilson, showmanship judge was Gwen Hampton and grooming judge was Krystal Stulberg. The judging competition judge was Russel Sevcik. All judges did a great job at the event.
Grand Champion of the show and Club Champion for Rumsey-Rowley, was Jorden Ferugson's 1,273 pound steer which was purchased by Drumheller Chrysler for $4.05 per pound.
The Reserve Champion for the show and Club Reserve Champion for Rumsey-Rowley, was member Tiffany Richmond with her 1,208 pound steer, purchased by Western Chev Olds for $4.05 per pound as well.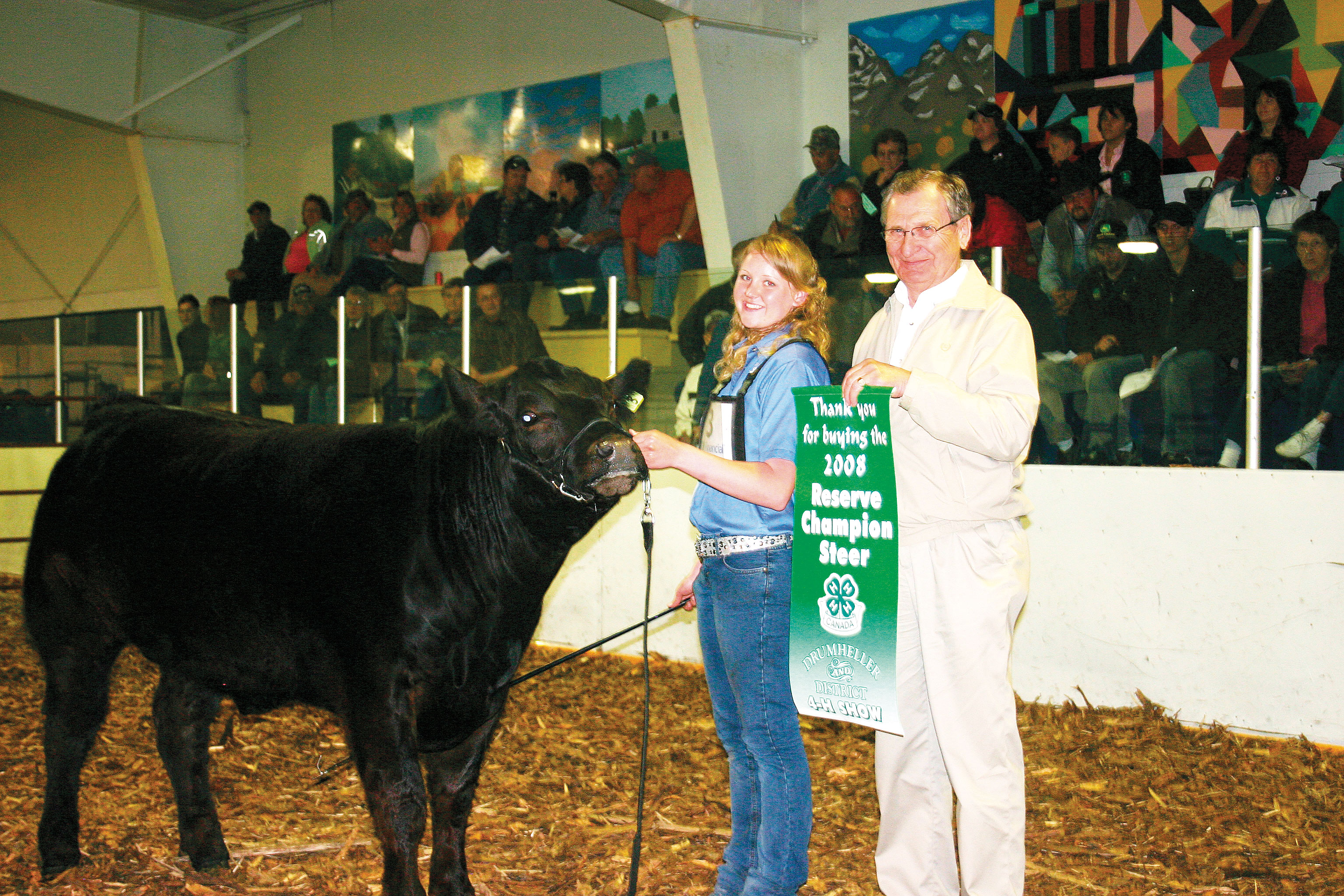 Senior Grooming and Senior Showman awards were both awarded to Justin Johnson and her 1,192 pound steer.
Best Rate of Gain was won by Garrett Holowath gaining an average of 3.66 pounds per day, and whose calf grew to an enormous 1,501 pounds.

The Junior awards were dominated by the Richmond's with Tiffany Richmond winning Junior Grooming and Samantha Richmond winning Junior Showmanship.
The Hesketh-Orkney Club Champion was Kelsey Vankosky with her 1,310 pound calf, and their Reserve Champion was Andrew Lane with his 1,248 pound calf.
The Club Champion for Delia was Matthew Mcdougald, with his 1,223 pound steer. The Reserve Champion was Reid Hudgeon, with his 1,321 pound steer.