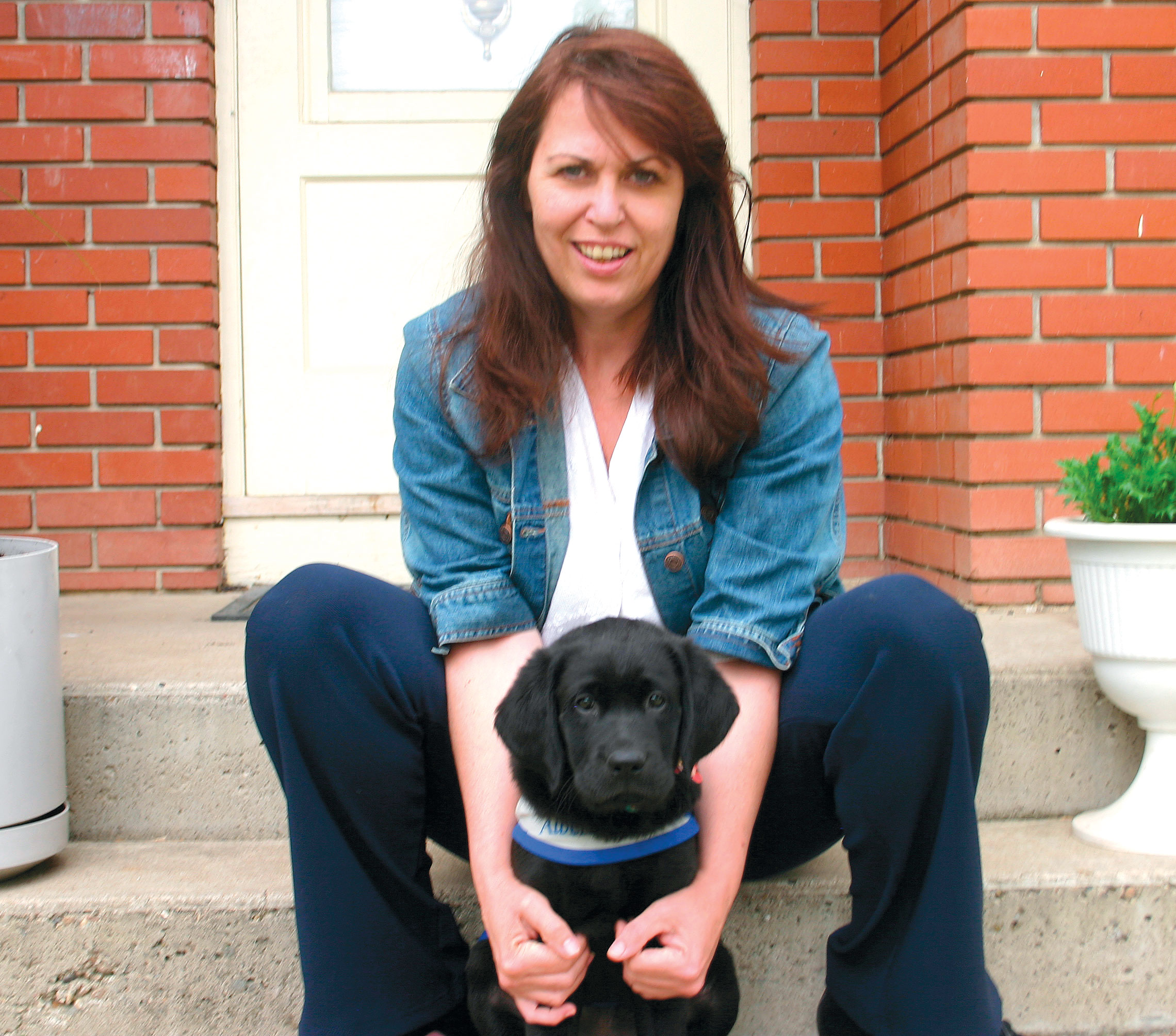 There are big plans for a little lab dog named Toby.
Toby arrived in Drumheller on Monday, May 28, and while most dogs are not allowed in public places like restaurants and buses, Toby is an exception, because he is a guide dog in training and needs to get used to going wherever his owner does.
A working guide dog provides mobility and independence to people who are visually impaired.
The volunteers who have opened their hearts and homes to this eight week old puppy are Kim Mculley and her husband Stewart Wright, and will have the puppy for the next year.
"We're just thrilled this puppy is going to be with us," said McCulley.
The couple decided to adopt the puppy after having to put down their dog.
"It was unbearable losing our dog, we did not want to go through that pain again, so we thought raising a puppy for a good cause would be a perfect fit" said McCulley.
The main task for the volunteers that take in the dogs is to have them socialized, and make sure there is no rough housing, the puppies are not allowed to chew on anything.
"The dog has to be with me at all times, and we spend a lot of time going for walks and being around people," said McCulley.
When Toby is in public he will be wearing his special "guide dog in training" puppy jacket, which means he must be allowed to go wherever the owner does. There are hefty fines for venues that do not allow access for the him.
"Most public establishments are very receptive to letting puppies in," said Donna Luchak of Alberta Guide Dog Services.
After Toby spends a year in Drumheller, it will be off to Vancouver for more intensive training.
Guide dogs wear harnesses when working, and must not be distracted while on the job. People should first ask the owner for permission before touching or distracting the guide dog.
Alberta Guide Dog Services has recently received a grant from the Wild Rose Foundation that will enable more puppies like Toby to be adopted.
Luchak says guide dogs are needed, and they require more foster homes for the puppies.
"We need families where one person is home during the day," said Luchak, adding that being a volunteer foster family is a lot of work, but also one of the most rewarding volunteer jobs that anyone could take on.
Anyone wanting more information about being a foster parent can call (403)258-0819.