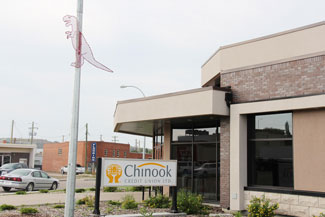 The Board of Directors for Chinook Credit Union and First Calgary Financial are proposing a merger.
The banks will take their proposal to a membership vote September 8 and September 10 this year.
The companies say a newly created credit union between the two would serve 100,000 members throughout 14 communities in Southern Alberta.
The two different credit unions plan to keep their current, local identities and community focus.
"Both Chinook Credit Union and First Calgary Financial have a strong commitment to our communities where our employees and members live and work.
"We look forward to combining the expertise, local knowledge and experience of our teams to become even better for our members." said board chair of Chinook Credit Union, Andrew Eberl.
If granted membership and government regulatory approval, the merger would become effective November 1, 2014.