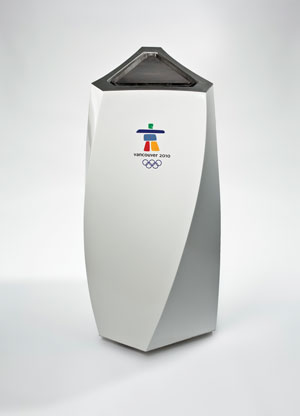 The build-up will be worth it as the Olympic Torch makes its way to the valley this Saturday, January 16.
    Residents' first chance to catch a glimpse of the torch is shortly after 11:30 a.m. as the torch will start its trek across the Gordon Taylor Bridge, past the World's Largest Dinosaur. It will travel east on Riverside Drive to Centre Street, and south to 3rd Avenue. The procession will head west to 2nd Street where it will travel south and end near Harper's Tire. The run will start up again at 11:50 a.m. at the entrance to the Passion Play Site where it will be brought in to the celebration.
    A complete map of the torch route will be available in this week's issue of inSide Drumheller.
    For those heading out to the Passion Play Site for the Olympic Torch Relay Celebration, the key, according to organizers, is to arrive early. Seating is on a first come, first serve basis. Shuttle busses will begin to depart from Canadian Tire and Freson IGA at 9:15 a.m.
    The presentation begins at about 10:45.       
    Organizers point out this is an outdoor event in January, and urge those coming out to dress appropriately for the weather. There is all sorts of entertainment lined up for the event including local singers and dancers, and headlining act, Corb Lund.
    At noon, Drumheller's Martin McSween will be lighting the community Cauldron in front of spectators.
    For all the details of Saturday's events see this week's special issue of inSide Drumheller. It will include a full schedule of events and information  to help you celebrate the arrival of the Olympic Torch.