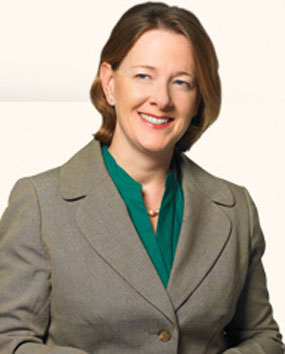 While the landscape and airwaves is dominated by the federal election, political movements in the province continue as candidates shuffle for position to lead the Alberta Conservative Party into the next provincial election.

    Alison Redford is running for leadership of the progressive Conservative Party of Alberta, and made herself available to Alberta Weekly newspapers last Monday. While she acknowledges the federal campaign, it doesn't mean there isn't work to be done.
    "Once the Premier announced his intention to leave, even though the campaign hasn't started, the Premier made it clear to us in cabinet that if we were intending to run, that he thought it was appropriate for us not to be in cabinet," said Redford. "Once I made my decision to be a candidate it was important that I would be stepping out and meeting with people and having conversations about the issues I want to put forward."
    "I believe that as someone who wants to be leader of the PC Party and wants to be Premier of this province I have an obligation to reach out and talk to Albertans about what they care about and then begin to articulate policies that reflect how people are feeling."
 Currently Redford is MLA for Calgary Elbow and  served as Minister of Justice and Attorney General. Before entering provincial politics in 2008, she practiced as a lawyer and served in the office of the Prime Minister, the European Union and the Commonwealth Secretariat.
    She said Albertans are looking for different leadership and a different relationship with communities.
    "Local leadership matters. We elect people to a number of different boards across this province, whether they are school boards or municipal governments. We are asking people to make decisions that reflect the best interests of their communities. My sense is we haven't been listening to those elected representatives and to who speaks for communities."
    She said Albertans are in a place to begin looking at a vision for the province.
    "When the premier announced that he is stepping down it created an opportunity for our party to look at where we are as Progressive Conservatives, the sort of government we provided to Alberta in the past 40 years, and where Alberta was and where it should be for the future."
    "I think there is a real hunger in Alberta for articulating how we can benefit not only from what we have done in the past in terms of industry around those pieces of our resources, but also how to be innovative and articulate different visions for the future," she said.