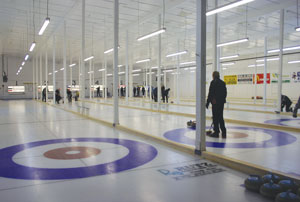 An application for a grant of $1,000,000 the Town of Drumheller applied for from the Recreational Infrastructure Canada (RInC) program to carry out energy efficiency upgrades to the Drumheller Memorial Arena has been denied.
    The grant application formed part of a $3,062,800 capital cost project to upgrade the refrigeration system of the Drumheller Memorial Arena, to include energy savings for building operations, replace the compressor equipment and provide the ability to make ice for the arena, curling rink and a future ice surface.
    Paul Salvatore, Community Services director, told inSide Drumheller that the program the application was made under expired on January 31, 2010, therefore council will need to determine how they want to proceed and will have to look at alternatives for funding and in terms of priorities.
    The setback doesn't affect the arena, as Salvatore pointed out, "At this point the equipment is still functioning well, we are obviously keeping on top of the operating and maintenance side of things for that equipment, it has served everyone well and it's been very effective this year. We want to make sure we are pro-active about replacement down the road."
    The letter from Western Economic Diversification Canada (WD) explained that  they had received a total of 1,588 RInC submissions from the West, requesting in excess of $400 million.  It also stated they had given consideration to the Town's application but due to the extraordinary demand for available funding, they were unable to fund the Town's request.