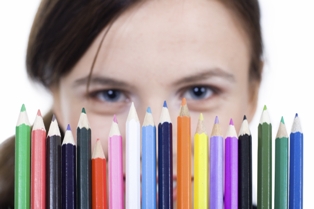 Dear Working Wise:
My daughter just accepted a two-month unpaid internship with an advertising agency. I think this will be a great experience for her, because she is an aspiring graphic artist, but I'm wondering if unpaid internships are legal? Should they be paying her? Signed, Doting Dad
Dear Doting Dad:
The workplace is one of the best places to pick up valuable skills and experience related to your dream career. However, most unpaid internships do not comply with Alberta's Employment Standards legislation.
Employers need to be very careful about offering unpaid internships. Calling a position an internship does not exempt it from Employment Standards.
Even if an intern agrees, in writing, to receive no compensation from an organization, part 1, section 4 of the Employment Standards Code clearly states that these minimum standards can not be avoided through agreements.
HootSuite, for example, abandoned their unpaid interns policy in April and are paying back pay to interns who worked for the company after the company discovered that their intern program violated British Columbia provincial employment standards laws. HootSuite is now offering paid internships.
Alberta's Employment Standards are similar to those in British Columbia and Alberta employers could expect a similar outcome here.
Alberta's Employment Standards Code considers an "employee" to be anyone employed to do work who receives or is entitled to wages. Work is defined as providing a service to the employer.
Essentially, if your daughter performs work that is a benefit to the agency, she is an employee and is covered by Employment Standards, including minimum wage.
There are some exceptions to minimum wage legislation, but they are very limited.
Some of the more common exemptions that students may encounter, include:
· Students in work-experience programs approved by the Minister of Enterprise and Advanced Education or the Minister of Alberta Human Services;
· Off-campus education programs provided under the School Act;
· Extras in a film or video production;
· Farm employees; and
· Counsellors or instructors at an educational or recreational camp operated on a non-profit basis for children or handicapped individuals or for religious purposes.
Momentum is growing against unpaid internships. In fact, there is even a Hollywood movie about unpaid internships coming out this summer.
The Canadian Intern Association offers a web site at www.internassociation.ca that provides employment standards information for every Canadian province along with advice on how to claim back pay owed to you.
If you have more questions about Alberta's Employment Standards and unpaid internships, visit http://humanservices.alberta.ca/es.
You can also call the Employment Standards Contact Centre toll-free at 1‑877‑427‑3731 or at 780‑427‑3731 in Edmonton.
Good luck to you and your daughter.
Do you have a work-related question? Send your questions to Working Wise, at charles.strachey@gov.ab.ca. Charles Strachey is a manager with Alberta Human Services. This column is provided for general information.