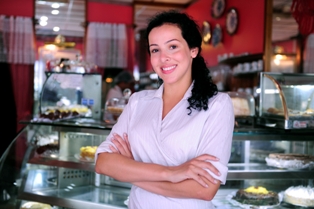 Dear Working Wise:
I'm adding an outdoor patio to my café this summer and need a little extra help. I am considering hiring my 13-year-old nephew, but I'm wondering if there are any issues related to hiring someone that young? Signed, Anxious Owner
Dear Anxious:
Summer jobs are a great way for teens to save money for a car or their post-secondary education. Jobs also help kids learn critical employability skills, good work habits, and the true value of a dollar.
Young workers are covered by the same employment standards, e.g., holiday pay and minimum wage, as other workers, but there are some special rules employers should know when it comes to employing people under the age of 18.
Adolescent Albertans, aged 12-14, can work in the following approved jobs:
- office messenger or clerk;
- delivery person (e.g., flyers, flowers);
- retail store clerk (e.g., music store); and
- certain jobs in the restaurant and food-service industry, with restrictions.
Permitted food-service industry jobs include: host/hostess, cashier, dishwasher, busser, server, customer service, order assembler, and cleaner.
But, they can not accept work that may harm their life, health, education or welfare. For these reasons, adolescents can not:
- sell liquor in licensed premises;
- work between 9 p.m. and 6 a.m.;
- work during normal school hours;
- work in areas where smoking is permitted;
- work without continuous adult supervision;
- work for longer than two hours on a school day;
- work for longer than eight hours on a non-school day; or
- use or work near dangerous equipment such as deep fryers, grills or slicers.
A Safety Checklist of Adolescent Employees in Restaurant and Food Services must also be completed and signed by the employer, adolescent and parents before the young worker can start working.
Adolescents may be able to take on other jobs, but the employer, adolescent and his/her parents must first apply for a permit, jointly, to employ an adolescent. Employers and parents are responsible for ensuring that adolescent workers are competent and safe.
Employers are required by the Occupational Health and Safety (OHS) Code to keep young workers safe by:
- completing a written hazard assessment;
- controlling or eliminating all safety hazards;
- ensuring the health and safety of the employee; and
- warning the adolescent about any hazards that may affect him or her.
Teens, aged 15 to 17, have fewer restrictions and are free to take on more types of jobs, but they are subject to special conditions as well.
Alberta Human Services has published tip sheets for employers and parents on hiring younger workers, which are available at: http://humanservices.alberta.ca/working-in-alberta/5369.html.
If you have any more questions about employing younger workers, call the Alberta Employment Standards helpline at 1-877-427-3731 or visit http://employment.alberta.ca and click on Safe and Fair Workplaces under Working in Alberta.
Good luck!
Do you have a work-related question? Send your questions to Working Wise, at charles.strachey@gov.ab.ca. Charles Strachey is a manager with Alberta Human Services. This column is provided for general information.