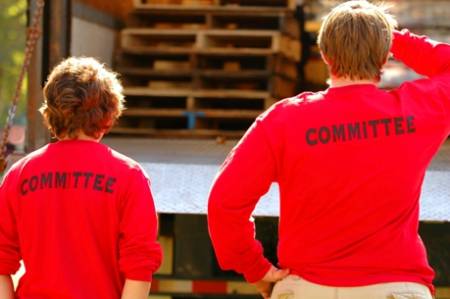 Dear Working Wise:
I have been approached by a local non-profit organization to be a volunteer on their board. Is this something that can help boost my career? Should I inform my employer before I agree? Signed, Near Volunteer.
Dear Near Volunteer:
Yes, you should tell your employer about your intent, because there may be conflicts of interest between your work and volunteer roles. Your supervisor may also be pleasantly surprised and excited about the new contacts and skills you will develop.
Volunteering is a great way to develop your work-related skills and learn new skills. Members of community boards are often called on to provide a variety of services—allowing you to stretch your abilities and increase your experience.
The commitment that you put into your volunteer experiences could also be a benefit when you are looking for that next job. Employers like to hire community-minded people who do more than just work.
Some employers actually encourage their employees to volunteer their time in the community.
Wilde & Company Chartered Accountants in Vegreville, for example, won a 2009 Corporate Volunteer Award of Excellence from Alberta Culture and Community Spirit for their staff volunteerism program.
Wilde & Company's program pays each employee to volunteer at a community-service organization of the employee's choice for three days every year.
Of course, not every employer can afford to pay their staff to work in the community, but many employers are open to the idea of their staff volunteering as long as it doesn't interfere with their job too much.
Volunteering offers you the chance to make more business contacts and raise the profile of your organization. It provides opportunities for you to learn new technical skills and develop transferable people skills necessary for career success. Some non-profit organizations will even cover some of the cost of specialized training for board members or volunteers.
Taking on a volunteer role can also give much back to your community and provide improved job satisfaction—people tend to feel better about their jobs when they feel better about their lives.
For all these reasons, volunteering can actually make you a more valuable employee to your current employer.
However, before you accept your new role, you should try to spot potential conflicts of interest and bring them to your employer's attention.
For example, are your volunteer and work organizations in the same or similar competing fields; or does your employer do business with your volunteer organization?
You should also find out how much time the volunteer organization is asking for; will your volunteer role require your attention during working hours; do they expect you to ask your employer for contributions (donations); or do they expect you to speak publicly on behalf of their organization—which may lead to confusion if you are already a spokesperson for your company.
Checking with your employer first and being prepared to answer these kinds of questions will reassure your employer that you've thought this through and have your employer's needs and interests in mind.
Maintain an open dialogue with your employer about your volunteer activities. Keeping the lines of communication open will ensure your employer is supportive of your involvement and is aware of the kinds of new skills and experiences that you are bringing back with you to work.
Do you have a work-related question? Send your questions to Working Wise, at charles.strachey@gov.ab.ca. Charles Strachey is a regional manager with Alberta Employment and Immigration. This column is provided for general information.