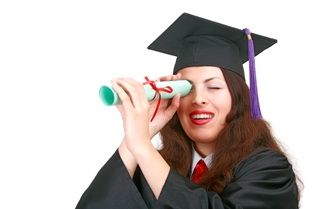 Dear Working Wise:
I keep hearing about a shortage of workers in Alberta. I am just about to graduate from high school and want to know which careers will be in demand in the future. Signed, Eager for a career
Dear Eager:
Albertais expected to have a shortage of approximately 114,000 workers within the decade according to Alberta's 2011-2021 Occupational Demand and Supply Outlook. But many of these occupations require specialized skills and training.
Finding out which careers will be in demand and what training you will need is a great idea. It doesn't make sense to invest years and thousands of dollars into the wrong post-secondary program.
You might find the recently released AlbertaLabour Market Outlook 2013 helpful. The publication covers global trends that are affecting Alberta's economy, the outlook for our major industries, and a list of occupations that will be in high demand in the near term. The outlook is available at http://eae.alberta.ca/lmi.
Current high-demand jobs include:
· Software Engineers
· Restaurant & Food Service Managers
· Construction Managers
· Residential Home Builders & Renovators
· Geologists, Geochemists & Geophysicists
· Civil Engineers
· Civil Engineering Technologists & Technicians
· Industrial Instrument Technicians & Mechanics
· Computer Network Technicians
· Specialist Physicians
· General Practitioners & Family Physicians
· Pharmacists
· Chefs
· Cement Finishers
· Heavy-Duty Equipment Mechanics
· Automotive Service Technicians
· Truck & Bus Mechanics / Repairers
· Motor Vehicle Body Repairers
· Delivery Drivers
· Supervisors in Petroleum, Gas and Chemical Processing and Utilities
For a longer-term outlook on Alberta's labour market, check out the 2011-2021 Occupational Demand and Supply Outlook under forecasts at http://eae.alberta.ca/lmi. The report forecasts what the demand will be nearly 10 years from now for nearly 130 occupations.
Once you have narrowed down your career options, you can use the Occupational Information (OCCinfo) database of more than 500 different careers to find out more about the jobs that interest you most.
The OCCinfo (http://alis.alberta.ca/occinfo) occupational profiles include key information, including typical: duties, working conditions, salaries, required educational qualifications, appropriate training programs, common employers, employment advancement, and desired personal characteristics.
If you would like any more help planning your career, try out CareerInsite, a free online career-planning tool, at https://careerinsite.alberta.ca.
Good luck!
Do you have a work-related question? Send your questions to Working Wise, at charles.strachey@gov.ab.ca. Charles Strachey is a manger with Alberta Human Services. This column is provided for general information.