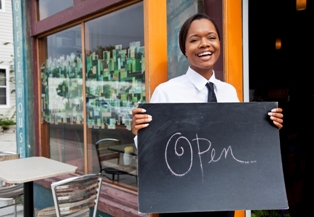 Dear Working Wise:
I own two busy coffee shops, but I never have enough staff for either of them. How can I find new staff and keep my current staff when other employers are offering more money? Signed, Rattled Restaurateur
Dear Rattled:
Yes, Alberta's labour market has tightened over the past year.
Our unemployment rate has dropped below 4.5 per cent—the lowest rate in the country—and some employers are having trouble finding workers with the right skills or staff willing to stay at lower-paying jobs.
Employee turnover is expensive—replacing an employee costs between 70 per cent and 200 per cent of their annual salary.
Staff retention is no accident—successful employers invest careful thought into what attracts jobs seekers and keeps their employees coming to work every day.
A great starting point is to ask them:
· Ask new hires why they came—highlight and build upon these factors;
· Ask current staff why they stay—highlight and build upon these factors;
· Ask departing staff why they are leaving; and
· Ask current staff for suggestions for improvement and how to retain staff.
Keep records and look for patterns that highlight areas of weakness that you can improve upon. You should also watch for areas of strength that you can emphasize in your job postings.
Try these low-cost staff-retention ideas from the Beyond Pay & Benefits publication in the Government of Alberta's Employer Tool Kit:
· Reward cost-saving ideas;
· Celebrate employee birthdays;
· Offer flexible work schedules—support work-life balance;
· Allow banked days / earned-days off;
· Support job sharing;
· Allow staff to work from home;
· Begin casual dress days;
· Offer an extra day off to work at a local charity of the employee's choice;
· Satisfy their hunger, organize a pizza day or pot-luck lunch;
· Offer product discounts;
· Provide free parking / subsidized parking;
· Organize staff parties;
· Give them a better job title;
· Recognize staff achievements;
· Offer formal and informal training;
· Build a positive work culture by ensuring supervisors are properly trained and supported to manage staff;
· Engage your employees—help them understand how they contribute to the organization as a whole and where the organization is headed—the vision.
Once you have lowered your staff turnover, you are going to need to replace the staff you have lost.
Be the first employer job seekers think of when they start their job search by becoming known for one or more of the following:
· Providing training opportunities to staff;
· Promoting from within – developing your current employees;
· Offering a safe / healthy / positive working environment;
· Having positive employee-supervisor relationships;
· Recognizing employee contributions;
· Supporting work-life balance;
· Supporting the community;
· Providing pay and benefits that are competitive in your industry;
· Making the work personally rewarding for staff;
· Providing job security.
You might also want to think about how inclusive your hiring practices and corporate culture are. You could be missing out on some great new hires. The Alberta government has developed a new online tool to help employers understand the advantages of an inclusive workplace at http://eae.alberta.ca/apps/fqr/fqr/course.
For more information and tips on attracting, developing and retaining staff, check out the Employer Tool Kit at http://employment.alberta.ca/etoolkit.
Good luck!
Do you have a work-related question? Send your questions to Working Wise, at charles.strachey@gov.ab.ca. Charles Strachey is a manager with Alberta Human Services. This column is provided for general information.