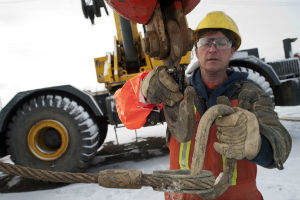 Dear Working Wise:
My employer conducts drug testing--both random and as a new hire. What are my rights as an employee in regards to this intrusion of my privacy? Signed Police State
Dear Police State:
Many Alberta employers ask their new hires and current employees to undergo drug and alcohol testing as a way of improving safety in the workplace. Reducing worker impairment helps ensure everyone gets to go home to their families at the end of the work day.
There are no laws preventing your employer from making drug or alcohol testing a condition of your employment.
However, there are some interesting human rights and privacy issues related to pre-employment, random and post-workplace-incident drug testing.
Drug dependency is a medically recognized disability and so it is considered a protected ground under Alberta's Human Rights Act. This means that employers have a duty to accommodate any job applicants or current employees they discover with a drug or alcohol addiction. Every situation is unique—both the employer and the employee are responsible for negotiating an arrangement—but the accommodation could be as simple as allowing the employee time away from work to attend substance-abuse treatment.
Recreational drug and alcohol use, however, is not protected under Alberta's Human Rights Act. For example, a casual drug user was fired in 2007, because he failed his pre-employment drug test. He filed a human rights complaint which weaved its way through the courts—landing finally in the Alberta Court of Appeal. The court upheld an earlier decision that the worker was not protected by human rights legislation, because he did not have a disability.
Alberta's Human Rights Commission has an information sheet on this topic. It's available at http://bit.ly/OpwqPMfor employers and employees who would like to learn more. The commission reviews and updates the sheet on a regular basis as new court cases are heard and decisions made. The Supreme Court of Canada, for example, is set to hear a case on mandatory random alcohol testing late this year.
If you have any questions about Alberta's Human Rights Act or want to file a complaint, call the commission's confidential inquiry phone line at 780-427-7661 or 403-297-6571 or visit their website at www.albertahumanrights.ab.ca.
The Canadian Human Rights Act applies to federally regulated organizations like federal government departments, federal agencies, crown corporations, chartered banks, airlines, inter-provincial transportation companies, inter-provincial telecommunications and telephone companies, television and radio stations, and First Nations governments and other Fist Nations organizations. It provides protections similar to those provided by the Alberta Human Rights Act, but differs slightly in some aspects. For more information on these differences, read the Canadian Human Rights Commission's Policy on Alcohol and Drug Testing. It's available at http://bit.ly/U8ItSv.
Employers also need to be aware of the privacy issues related to collecting this type of personal information from their employees. Alberta's Personal Information Protection Act (PIPA) governs the collection, use and disclosure of personal information by private organizations.
In 2010, a company was found to have contravened PIPA when its staff told other staff that their co-worker had been terminated because he had failed a drug and alcohol test. The Adjudicator determined that even though the use and disclosures that occurred were reasonable, the company had not given the affected employee reasonable notification of the use and disclosures http://bit.ly/Rhnau0.
If you have any questions about PIPA, contact the Office of the Information and Privacy Commissioner toll free at 1-888-878-4044 or visit their web site at www.oipc.ab.ca.
Do you have a work-related question? Send your questions to Working Wise, at charles.strachey@gov.ab.ca. Charles Strachey is a manager with Alberta Human Services. This column is provided for general information.