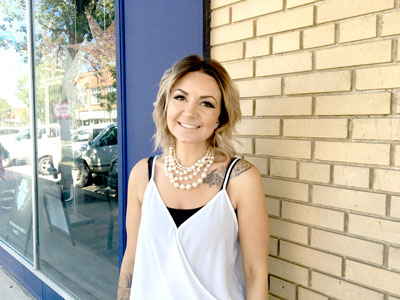 Who are you?
LAUREN GARAND
Employer
Bold Effexx Hair Salon
How long have you lived in the valley?
A year and a half.
Where are you originally from?
Saskatoon, Saskatchewan.
What do you like most about your job?
Getting to meet new people, making people feel beautiful, and talking, of course.
What is your dream job?
To travel the world.
What sort of activities do you like to do in your free time?
Travel, hang out with family, hike, go on new adventures with friends, gardening, and reading.
What is your claim to fame?
The ability to strike a conversation with anyone.
If you had to choose one food to eat for the rest of your life what would it be?
Five cent candies, particularly the old school blue whales.
If you could hang out with anyone who would you choose?
Tupac Shakur, hands down.
What fictional world (movie, game, or book universe) would you like to live in?
The Little Mermaid, but I have to be a mermaid.
What are your words of wisdom?
Find your happy.