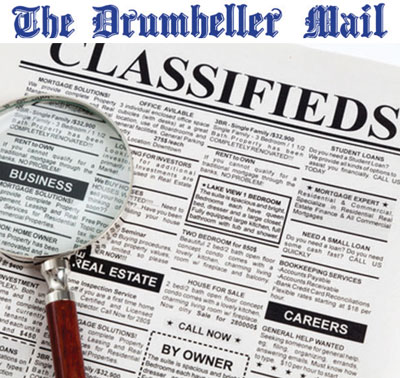 COMING EVENTS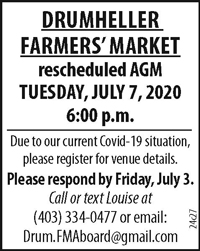 IN MEMORIAM
In loving memory of
Cliff Ulsanden
who passed away
June 30, 2013
You are always in our thoughts and forever in our hearts.
Always remembered by your family
IN MEMORIAM
In loving memory of
Greg Laycock
May 2, 1950 - June 29, 2012
In Our Hearts
(author unknown)
We thought of you with love today,
But that is nothing new.
We thought about you yesterday,
And days before that too.
We think of you in silence,
We often speak your name,
Now all we have is memories,
And your picture in a frame.
Your memory is our keepsake,
With which we'll never part,
God has you in his keeping,
We have you in our hearts.
Always in our hearts,
we miss you so much.
Gloria, Christina, Jon, Kennedy,
Taylor, Matthew, Cole, Keith Jr.
IN MEMORIAM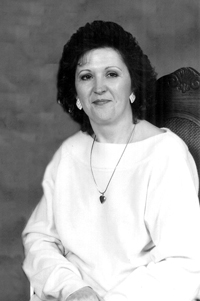 In loving memory of
Michelle Gerlinger
September 22, 1954 - June 26, 2006
Those we love remain with us
for love itself lives on,
and cherished memories never fade
because a loved one's gone.
Those we love can never
be more than a thought apart,
for as long as there is memory,
they'll live on in the heart.
Your loving family
ANNOUNCEMENTS
AL-ANON, Wednesday evenings, 6:30 pm, Telus Bldg, 4th Floor. Call Lynne (403) 822-0008 or Carol (403) 772-2373.
Saturday Sunrise Meeting, Alcoholics Anonymous, 9 am, Knox United Church. Contact Helen 403-823-5593.
THE HAPPY DESTINY Alcoholics Anonymous Group meets every Monday at 7 p.m. in the Badlands Room at the Drumheller Health Complex. "Open Meeting".
AUTO
WANTED
LOOKING FOR... 1947 Ford 1 ton. Was sold at auction in late 60's, close to Delia in lower Handhills. Please contact 403-302-2992.
REAL ESTATE FOR SALE
HOUSE FOR SALE
HOUSES FOR SALE - Can't find it here or on MLS? Check out www.powerrealty.ca.
FARMER'S MARKET
FARMLAND/PASTURE WANTED
WANTED... Farmland to rent in Drumheller, Dalum, Verdant Valley or Delia area. Phone 403-823-9222; 403-334-3644.
PRODUCE
PRODUCE FOR SALE... Verdant Valley Colony will be selling fresh produce every Friday starting June 26 until the end of September from 10:00 a.m. to 5:30 p.m. at the corner of Circle K Mac's Convenience Store in Drumheller.
RENTAL PROPERTY
HOUSE FOR RENT
Century 21 manages over 100 rental properties. 1, 2, and 3 bedroom homes and suites for rent. Check out www.rentdrumheller.ca for a list of current properties for rent & apply online at www.rentd.ca on your phone or home computer. 403-823-2121 M-F.
APARTMENTS FOR RENT
FOR RENT... Quadra Manor. 1 and 2 bedroom suites available. Includes free heat, free water, parking, air conditioning, coin laundry. No children. Phone 1-403-856-4401.
Hunts Place Apartments (Corner of Hunts Dr. & 2nd St. East). Quiet, adult oriented, security door & intercom, garden patios or large balconies, laundry facilities, parking with plug in, fridge, stove, window coverings, hot water & heat, WiFi hotspot, no smoking, no pets, www.wix.com/writem5/hunts-place. Phone (403) 820-1665 or (403) 821-0266.
FOR RENT... Sage Manor. 1, 2 and 3 executive suite bedroom apartments located at #333 - 2nd Street East. Mature adults only. No smoking. Available immediately. View at sagemanor.com. Call 403-823-0964.
FOR RENT... Juniper Manor. 1 and 2 bedroom suites available. Includes free heat, free water, parking, air conditioning, coin laundry. No children. Phone 1-403-856-4401.