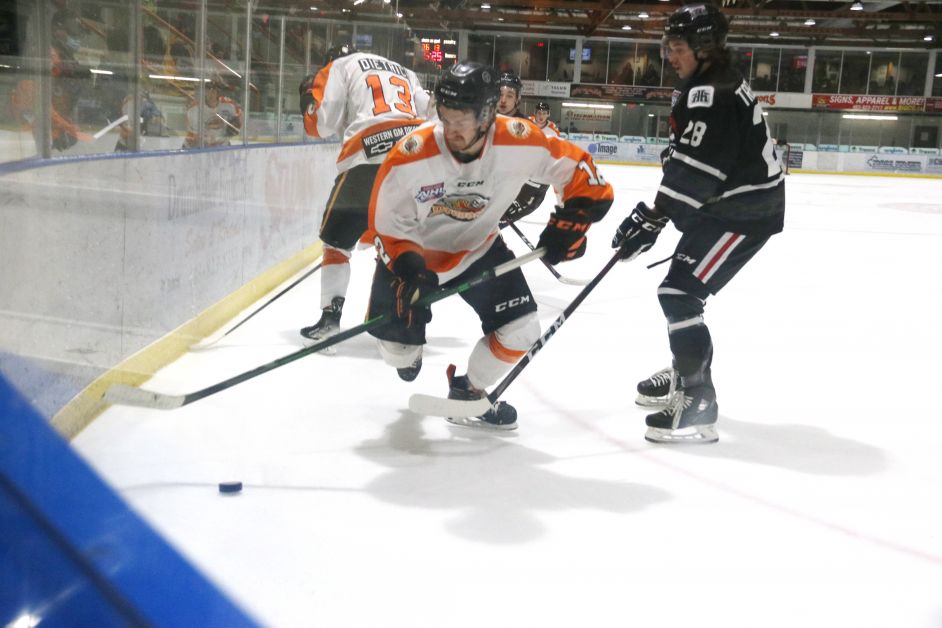 The Drumheller Dragons split their two games last week, coming up short against the Whitecourt Wolverines and then defeating the Okotoks Oilers.
Almost 300 Drumhellerites skipped out of work or school on Wednesday, January 12, to take on the Whitecourt Wolverines. Myles Hilman took the lead for the Dragons 7:47 into the game, but that was as much scoring output as the Dragons would have despite outshooting the Wolverines 45-32. Whitecourt scored twice in the second period and added one more in the third to go on to a 3-1 win.
The Dragons regrouped on Saturday, January 15 as they hosted the Okotoks Oilers. Vann Yuhas scored with 38 seconds left in the first period to take the lead. The Dragons poured it on in the second period with three powerplay goals in a row from Hilman, Grayson Dietrich, and Ty Daneault respectively. The Oilers did not back down and scored three to end the period. There was no scoring in the third as the Dragons went one to win 4-3.
The Dragons have a busy week ahead, taking on the Canmore Eagles on the road on Tuesday, January 18, and then the Blackfalds Bulldogs on January 19.
They are home on Friday, January 21 to take on the Brooks Bandits and then on Sunday, January 23 host Canmore Eagles.