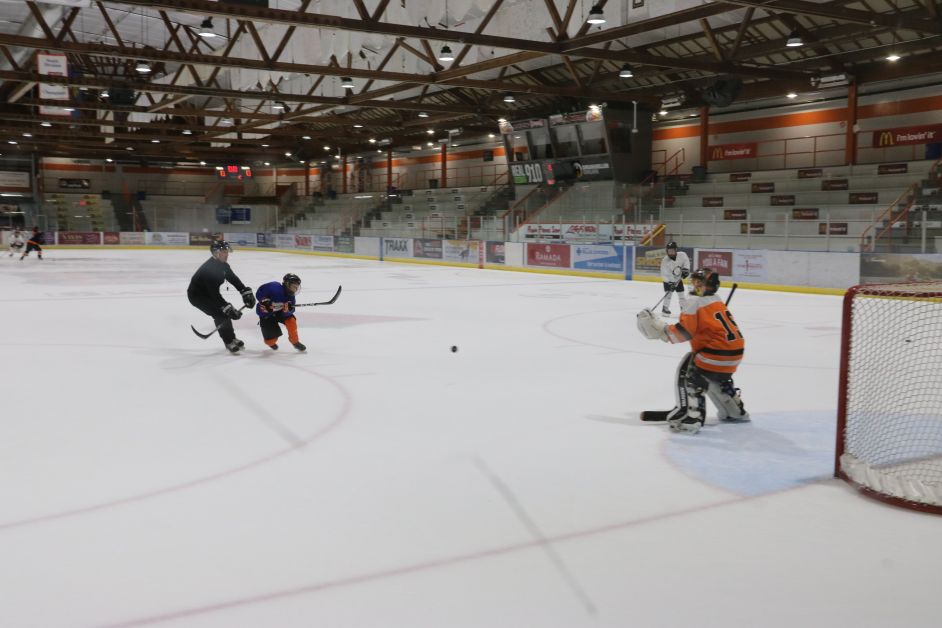 Alberta Hockey has pulled the plug on the 2020-2021 minor hockey season in light of the continuing health restrictions due to COVID-19, however, with the easing of restrictions on Friday, February 6, players might still get a chance to work on skills.
On Tuesday, February 2, Hockey Alberta, in conjunction with its Leagues that oversee Tiered, AAA, and AA hockey, has concluded regular league play for the remainder of the 2020-21 season.
"While youth leagues play is concluded for this season, Hockey Alberta continues to focus on working with our members to explore all options that could comprise a spring development season when Step 2 of the Government of Alberta's "A Path Forward" comes into effect," stated a press release. "Hockey Alberta will be working closely with those organizations that have access to facilities and/or have players interested in playing to ensure those who are interested in playing can have that opportunity when our sport is allowed back on the ice."
There was a little bit of respite on Friday afternoon, February 6, when the Alberta Government eased some of its restrictions for training for youth sports. While there will be no games at this time, groups of up to 10, including instructors, can train.
Drumheller Minor Hockey president Lyle Caweizel is disappointed in the decision.
"The amount of time everyone has put into making sure the season could start and then continue with all the Covid guidelines in place has been remarkable. However, following the Hockey Alberta Town Hall meeting and a meeting of the DMHA Board the decision was made that effective Friday, February 5 the remainder of the Drumheller Minor Hockey program will be cancelled.
At the time, training was not permitted when they made this decision. Since then they are looking into what might be possible in terms of development .
"DMHA is reviewing our recent decision to cancel the season. Although the new guidelines may not be ideal, there may be an opportunity to resume hockey development," he states.
They will also be consulting with the Town of Drumheller to determine how the new guidelines will be met in the arena. They have also surveyed tier membership on the best way forward.