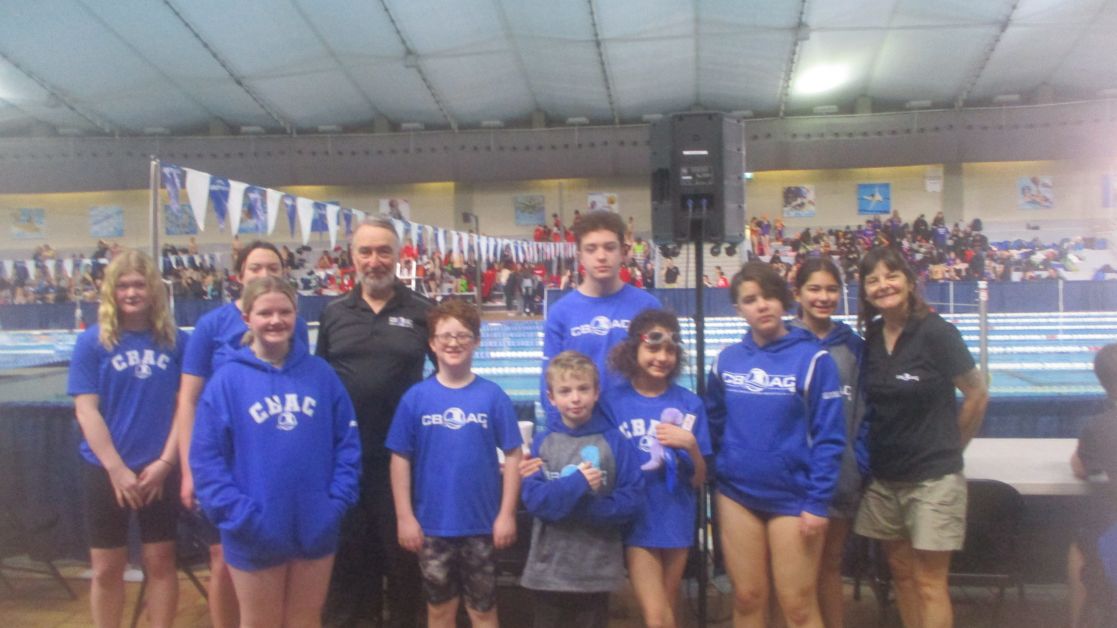 Success and smiles were prevalent as nine swimmers from the Canadian Badlands Aquatic Club (CBAC) competed in the Puglsey's Plunge swim meet on January 21 and 22.
All swimmers finished the meet with several improved times. Suvera Ram, 10, swam her 100m Breaststroke and 50m Breaststroke quickly enough to qualify for the 2023 Winter Festival South.
"I knew Suvera was getting close to a festival time, but when she got two at Puglsey's, it was more than exciting for us. She told me it was a swim meet she will remember all of her life," said coach Brenda Davies.
Festival was held in Calgary on January 28 and 29. Suvera competed in seven events and improved her times in all seven.
"It was such a successful and confidence-boosting meet for Suvera. She swam against her peers who also had achieved Festival times." said Davies.
At Puglsey's, Grady McGoughan, 16, missed his provincial qualifying time by 3/100ths of a second in the 50m Breaststroke event. He has two more opportunities to hit that time, this past weekend in Calgary and again on February 11 and 12 in Red Deer. If he qualifies, he will compete in Provincial Trials in Calgary, February 24 - 26.
CBAC's next meet is in Red Deer.